View
Chicagoland and Worldwide Crime Notebook Map
in a larger map
Highway 2 (Main Street) near pursuit and traffic stop of Daniel Baker and Kristina Aksman (location not precise).
Persons of Interest in Murder of Marina Aksman Arrested in Montana
Daniel Baker, 21, and his girlfriend, Kristina Aksman, 20, were arrested Monday after a short pursuit of murder victim Marina Aksman's Nissan Rouge on Highway 2 in Montana, less than 30 miles from the U.S.-Canadian border. The Nissan Rouge was clocked going 84 mph in a 70 mph zone on Highway 2, east of Glacier National Park in Montana. Baker led Glacier County sheriff's deputies on a chase into the town of Cut Bank, where five police squads boxed him in to complete a traffic stop. The two will be extradited to Illinois, where Daniel Baker is expected to face murder charges in the death of Marina Aksman of Vernon Hills. Kristina Aksman has not been charged.
In Montana, Daniel Baker was cited for driving under the influence, speeding, resisting arrest, violating a stop sign, eluding a police officer and criminal endangerment.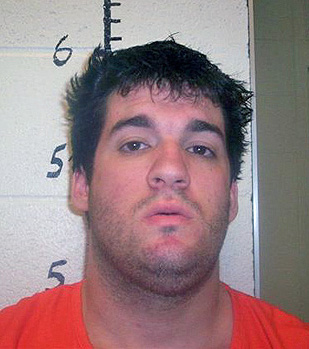 Daniel Baker arrest photo.
Chicago attorney Ed Genson, is hired by the Baker family to represent their Daniel Baker.