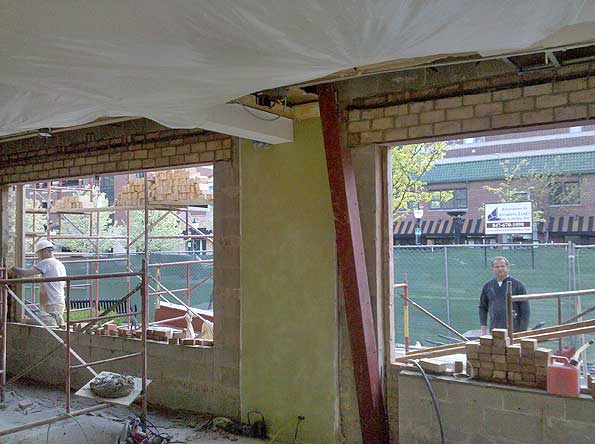 View from inside Pamela's Parkside Grill looking outside through the new expansive window openings that overlook Harmony Park.
Pamela's Parkside, 27 West Campbell Street is an exciting addition to the thriving restaurant and entertainment scene in downtown Arlington Heights, located at the former Regina's Italian restaurant near Campbell Street and Vail Avenue. Pamela's Parkside Grill serves diners with carefully prepared New American cuisine ranging including sautéed seafood, Chicken Piccata,grilled calamari, salmon, and grilled steaks.

The renovation by Anthony James Builders, Inc. is underway the week of April 18th with construction scheduled to be completed no later than Tuesday, April 27th with hopes to be open the weekend before Tuesday. Renovations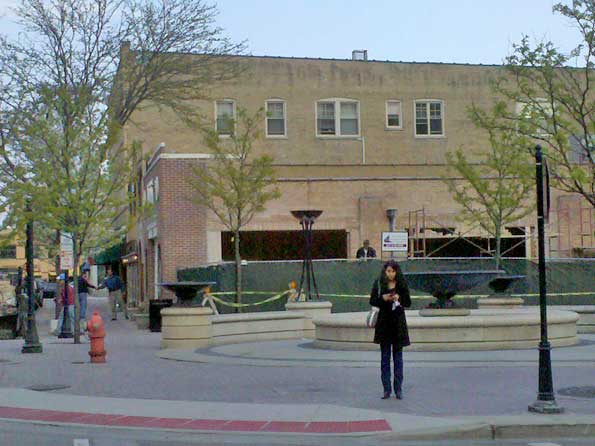 A view of construction of giant picture windows from the Campbell Street and Vail Avenue intersection.