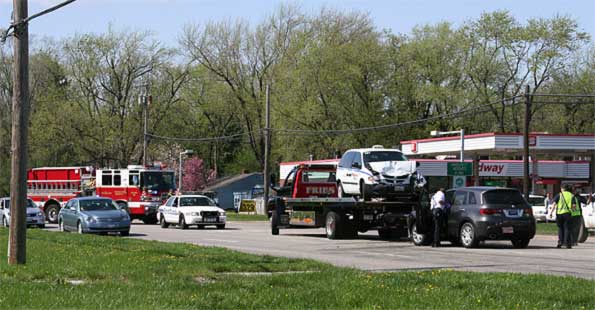 American Taxi minivan and an Acura SUV crashed on Rand Road, near Waterman.
Arlington Heights police and firefighter/paramedics responded about 2:30 p.m. Friday to a crash involving a minivan taxi cab and an Acura SUV at Rand Road and Waterman. At least four people were injured. Arlington Heights Fire Department sent three paramedic ambulances to the scene. Buffalo Grove Fire Department assisted Arlington Heights with one paramedic ambulance. Traffic was affected on Rand Road near Waterman with lane blockage on Rand Road.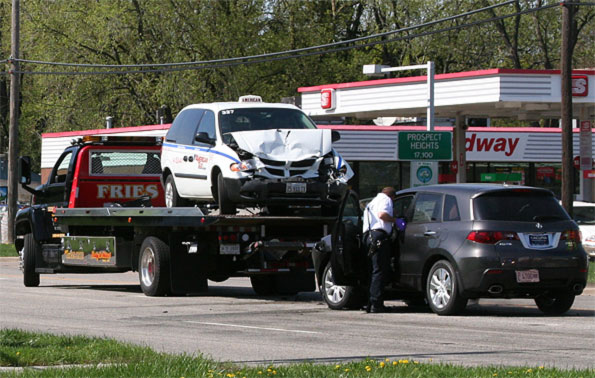 American Taxi on a flatbed tow truck and Acura SUV with dealer plates after crash on Rand Road.