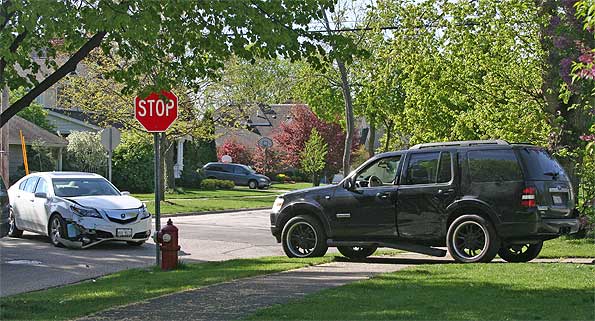 Acura and Ford Explorer after crash at Haddow and Hawthorne — with Explorer on the lawn on the northwest corner.
Arlington Heights police and firefighter/paramedics responded about 9:10 a.m. Monday to a personal injury accident at Haddow Avenue and Hawthorne Street. Possibly a white Acura rolled the stop sign and clipped the frame near the left, rear wheel of Ford Explorer. The Ford Explorer spun around and ended up positioned on the lawn of a house on the northwest corner of Haddow Avenue and Hawthorne Street.
The driver of the Ford Explorer was injured, and observed and treated by paramedics, but refused transportation to the hospital.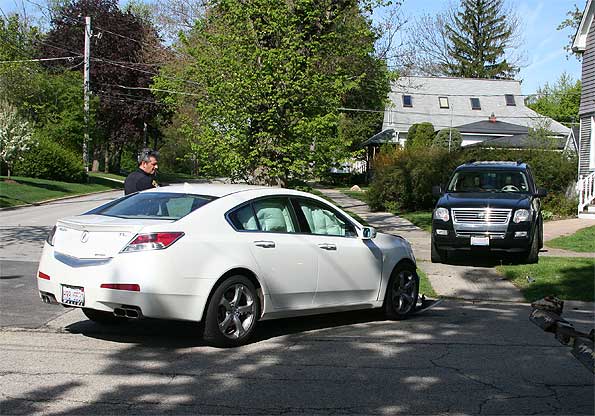 Ford Explorer knocked onto the corner sidewalk by an Acura sedan.