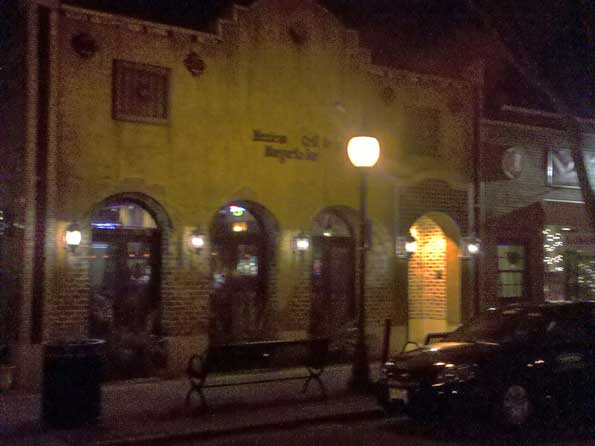 Picture showing 'Fuego' sign removed before new 'Salsa 17' is installed.
Fuego at 17 West Campbell Street is now known as Salsa 17. The popular restaurant changed names about two weeks ago after a part-owner with rights to the name, gave up his ownership and took the name with him to another location at 2047 North Milwaukee Avenue in Chicago. Rumors on the Internet had the restaurant being labeled as closed, but those rumors are false. The restaurant is open and operating.
Salsa 17 is the same restaurant at the same location. It's just missing a sign right now. The official website is Salsa17.com, but as of March 31, 2010, the domain name is registered privately with no website attached to the web address.
It was Fuego at Campbell Street, not Fuegos.
Salsa 17
17 West Campbell St.
Arlington Heights, Illinois
salsa17.com
847.590.1122