UPDATE: Identities of Sugar Grove plane crash victims released: Pilot, Gary Bradford Jr., 37, of Hollywood, Fla., and passenger, Drago Strahija, 32, of Lake Worth, Florida, arrived from Texas, spent a night in west suburban Aurora, and were en route to Denver when they crashed.
View
Fire Notebook with Google Street view near crash scene.
in a larger map
A small plane crash occurred near a garage about 7:00 p.m. Saturday at Route 47 and Old Oaks Road in Sugar Grove. An early report stated that the plane and a house were on fire, but the plane hit the ground hard, resulting in a path of debris. Some of the debris hit a garage and a house. The house received only minor damage. There was an explosion and fire when the plane hit the ground — a crash described as a high-velocity impact. The plane is broken into many small pieces just across the Route 47 from Waubonsee Community College. All people on the ground were safe, but the pilot and a passenger were found dead in the crash debris field.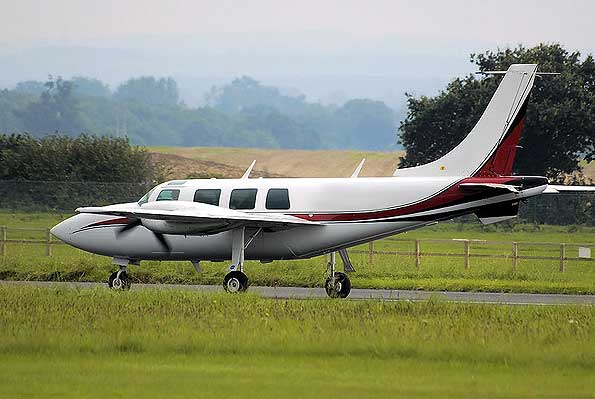 File photo of a Piper Aerostar PA-60-600.
The airplane was a twin-engine Piper Aerostar that took off from Aurora Municipal Airport about 2 miles away, and was en route to Denver, Colorado.