View Larger Map
Arlington Heights police received a report about 9:30 p.m. Monday of an armed robbery at the Red Roof Inn, 22 West Algonquin Road.
Two offenders used a rock type weapon in the parking lot to injure the victim and rob him of cash.
The offenders were described as two male/Hispanics. The first offender was wearing a black hooded sweatshirt with a skull on the front, and blue jeans.
No clothing description was available for the second offender.
The two male/Hispanics fled in a silver Chevy Astro Van occupied by two male/Hispanics.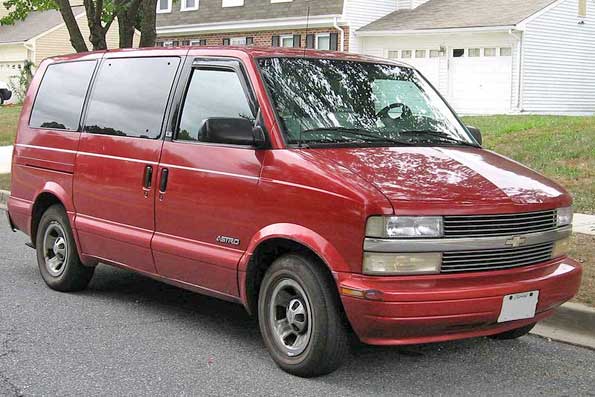 1995-2005 Chevy Astro Van file photo.

View Arlington Heights Crime Blog 6/20/2009 to 6/19/2010 in a larger map