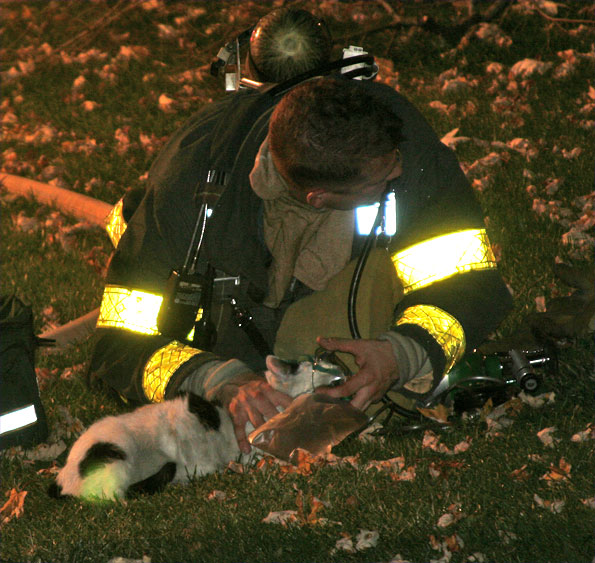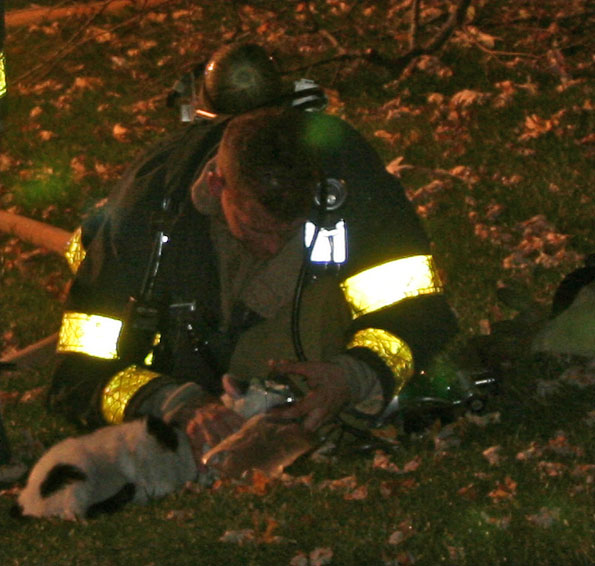 Arlington Heights Fire Department firefighter/paramedic administers oxygen and aid to a cat rescued from an apartment fire Friday night.

Video of fire scene operations and treatment of two of three cats that were rescued Friday night.
Arlington Height Fire Department firefighter/paramedics rescued an elderly woman from a second floor apartment Friday night about 5:45 p.m. after a neighbor helped a woman with burn injuries get out of her apartment. Police and firefighters arrived to find people evacuating an apartment building, but received a report that a woman was trapped in a second floor apartment and was suffering from burns. Firefighters raised a ladder to the second floor apartment balcony while other firefighters entered the apartment from the inside hallway. A woman was rescued along with three cats. The woman was transported to the hospital by Arlington Heights Fire Department firefighter/paramedics. The three cats were transported to a local animal hospital after at least one of the cats received oxygen treatment on the front lawn of the apartment building.
A sofa was fully involved with fire and was extinguished and removed to the balcony. The metal frame with all padding and upholstery burned away was visible leaning against the balcony railing.
A second woman was held for observation in a second rescue-ambulance. One firefighter was treated with oxygen at the rehabilitation ambulance at the scene.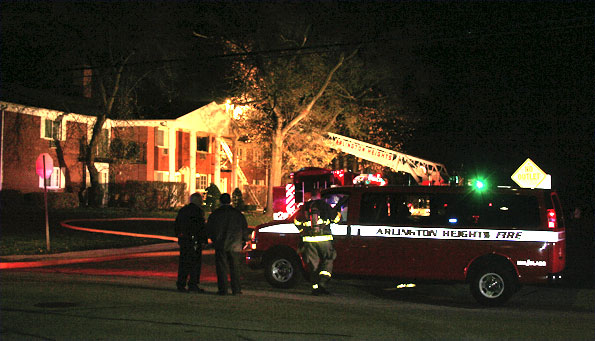 Fire scene viewed from the corner of Miner and Lincoln in Arlington Heights.
The fire may have been caused by an accident with a cigarette.