Palatine Police looking for a stolen Northwest Recovery Tow Truck #25 (on front fender). The tow truck was stolen from Green Lane and Gardenia in Palatine about 5:15 a.m. Sunday.
The Northwest Recovery Tow Truck was last seen northbound Baldwin from the scene.
Area police are also assisting Palatine Police Department looking for the stolen Northwest Recovery tow truck.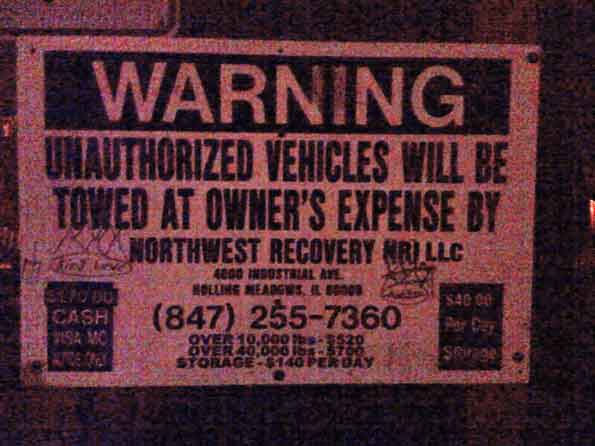 Northwest Recovery tow warning sign in the area where a tow truck was stolen early Sunday morning.

View Palatine Crime 2009 in a larger map