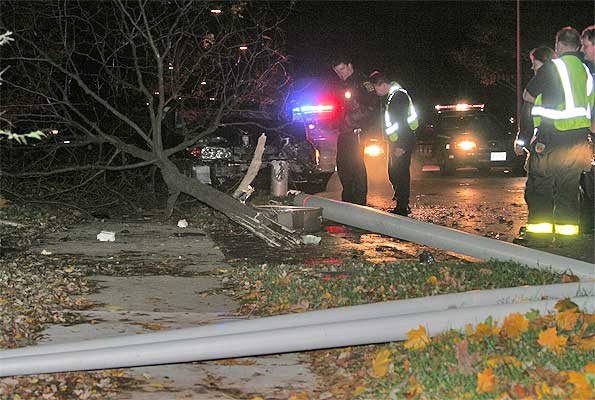 Car crash with tree and lamppost after vehicle left the road on southbound Arlington Heights Road.
An Arlington Heights police officer came upon a one-car accident about 10:40 p.m. Friday night. A sedan traveling southbound on Arlington Heights Road near Maple Street had just crashed into a tree and light pole. Apparently a female driver was distracted from driving — while getting something from her purse.
The female driver was not injured. Arlington Heights Road southbound lanes were blocked for about 35 minutes. The car rested on the parkway and a lamp post with live wires also rested on the parkway just west of the southbound lanes of Arlington Heights Road. A medium size tree was also snapped at its base.