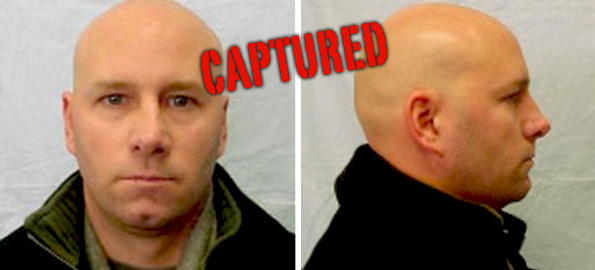 Suspect Robert Maday apprehended in West Chicago Friday at about 12 noon at Neltnor Boulevard (Route 59) and James Avenue. Robert R. Maday Mug Shot — Front and Side.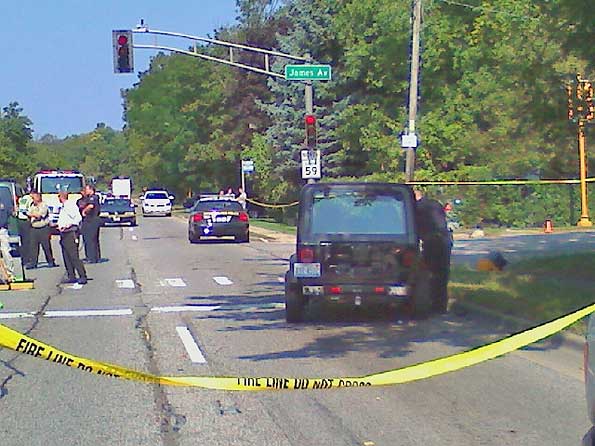 Accident scene at Route 59 and James Avenue where Robert Maday was captured Friday about noon. Photo courtesy of Pauley LaPointe/Spot News Chicago.
Arlingtoncardinal.com news articles regarding Robert Maday …
Robert Maday in Custody: Captured in West Chicago
Hassell Road Hijacking; Bloomingdale Bank Robbery at First American Bank
Second Carjacking by Escaped Prisoner: Gray Volkswagon Jetta

ARMED & DANGEROUS: Robert Maday Still At Large After Escaping from Custody
Carjack: Armed Robbery Suspect Disarms Two States Attorney Agents, Escapes with Weapons

Daily Herald video immediately after the Maday capture in West Chicago — includes witness interview.
++++++++++++++++++++++++++
NEWSFEED 'Robert Maday' …
+++++++++++++++
Subscribe to RSS headline updates from:
Powered by FeedBurner