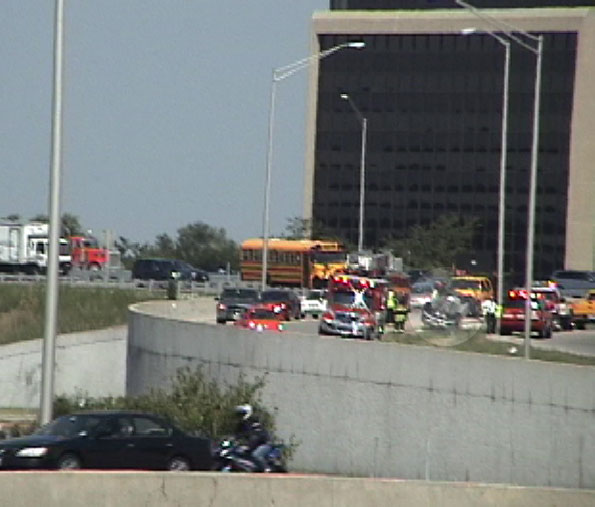 Rollover on the southbound ramp from Route 53 to westbound Interstate 90 Friday afternoon.
Schaumburg Fire Department responded with a pin-in response for a one-car rollover on the ramp from Route 53 southbound to Interstate 90 westbound just before 2:30 p.m. Friday.
Upon arrival Schaumburg firefighter/paramedics discovered no extrication was necessary. No accident victim was transported to the hospital. The Schaumburg Fire Department pin-in response was returned and on-scene firefighter/paramedics stood-by until Hillside Towing uprighted the car and safely prepared the car for towing.
No lanes were blocked … only some shoulder blockage for both ramps on the northwest side of the interchange. Hillside Towing responded immediately and Illinois Department of Transportation was also on the scene. Minor delays.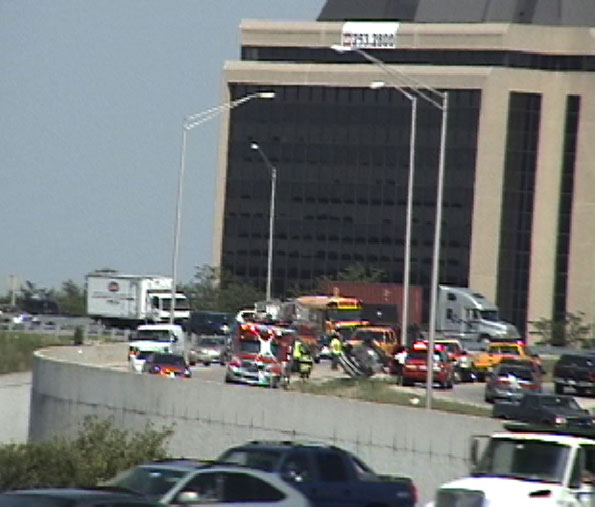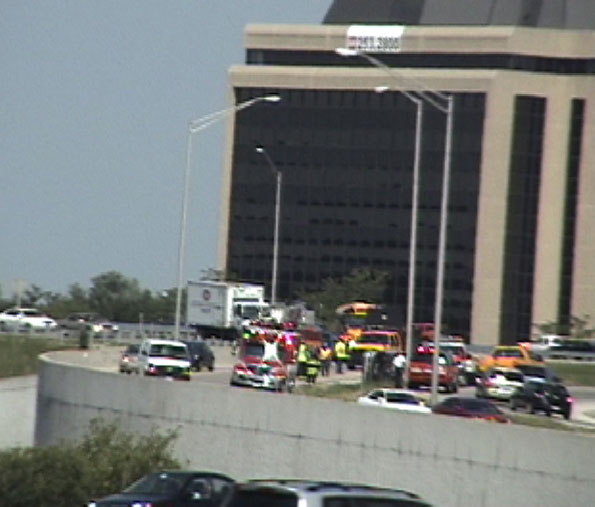 Hillside Towing uprights a sedan at the Interstate 90 and Illinois Route 53 interchange Friday afternoon.