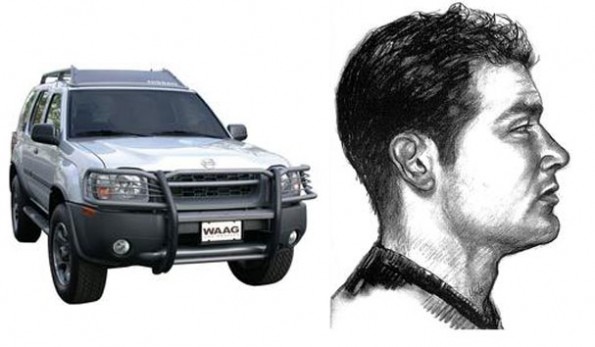 UPDATE Monday 12/7/2009 — The Georgia Bureau of Investigation (GBI) released a sketch of a possible suspect from a North Carolina case and asked the public to help find a silver Nissan Xterra with tinted windows and a brush guard on the front.
UPDATE: Missing since August 2009, Kristi Cornwell's remains were discovered on Saturday, January 1, 2011, by her brother in an area where evidence released by investigators led brother Richard Cornwell to concentrate his efforts.
The remains of Kristi Cornwell were discovered her partially buried and burned about 75 yards off Moccasin Creek Road, about nine miles from where she disappeared. Richard Cornwell revealed the information about his sister Monday. (See The Cardinal Kristi Cornwell Remains Found Near Moccasin Creek Road, 9 Miles from Site of Disappearance)
The suspect, a white male in his mid 20s with dark hair, is also connected with an attempted abduction on August 2, 2009 in Ranger, N.C., about 25 miles north of where Kristi Cornwell was last seen. In both cases a man in an SUV targeted a woman on a remote residential street at about 9 p.m.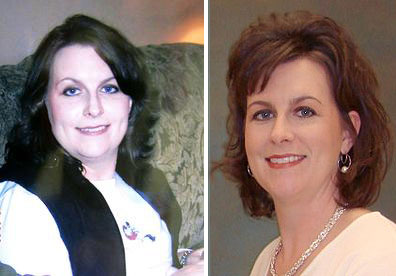 Kristi Cornwell (photo) — described as a white female, 5 feet 5-inches tall and around 150 pounds.
On Tuesday night, August 11, 2009 Douglas Davis, Kristi's boyfriend, called the Union County Sheriff's Office around 9:20 p.m. to report that he heard a struggle and Kristi Cornwell's cries for help during a phone call after Kristi had just alerted him that a car was following her. Kristi Cornwell had been out walking or jogging for exercise. Some of Kristi Cornwell's personal items were found along Jones Creek Road, where she was exercising. Witnesses reported two suspicious vehicles in the area at the time — possibly a white suburban size SUV and a Toyota or Nissan compact (tan or gold in color).
On Thursday August 13, 2009 Kristi Cornwell's cell phone was found on Highway 325 (Nottely Dam Road) between Dean Gap Road and Pat Colwell Road. The location of the found cell phone was about 3 1/2 miles from where Kristi Cornwell was abducted Tuesday. A resident found the cell phone while he was mowing his lawn.
Kristi Cornwell resigned as a probation officer in 2002 to go to school full time. She had an apartment in Dalton, where she was studying, but also lived with her parents.

View APB & AMBER ALERTS in a larger map
Latest updates on Kristi Cornwell from Georgia (former probation officer) …

Subscribe to RSS headline updates from:
Powered by FeedBurner