Arlington Heights police officers were involved in a foot pursuit after the driver of a car bailed out of the car he had parked in the rear lot of Red Roof Inn. At 8:20 p.m. a police officer, while running, announced he was in pursuit of a male/white with no shoes, wearing a black hoodie and black shorts. The pursuit headed down Algonquin Road toward an animal hospital. The subject was in custody at 8:23 p.m. with several Arlington Heights police officers arriving for backup from downtown Arlington Heights and near the police beat and the chase. The subject was announced in custody near the Motel 6.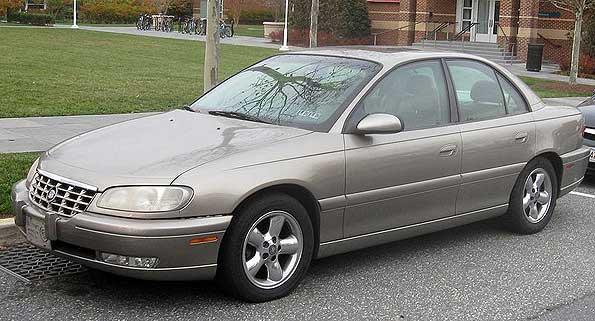 Model year 1997-1999 Cadillac Catera (file photo) possibly similar to the suspect's vehicle.
Police were looking at a 1991 tan or silver Cadillac Cetera with keys still in the ignition as the suspect's car. An unknown number of passengers also bailed or were milling about. At least one of the suspects was possibly wanted.

View Arlington Heights Crime Blog 6/20/2009 to 6/19/2010 in a larger map
Blue line shows estimated path of 1,000-foot chase running after suspect from Red Roof Inn to Motel 6.