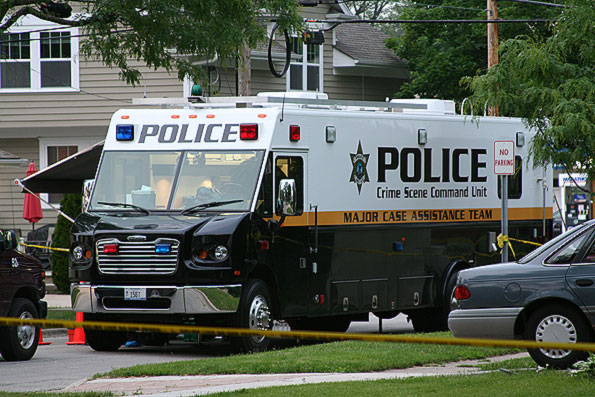 Major Case Assistance Team Crime Scene Command Unit at Park Street between Arlington Heights Road and Evergreen Avenue Tuesday evening.
Arlington Heights police confirmed Wednesday afternoon, after Kevin Finnerty, 46, died at 4:40 a.m., that he killed his wife and son, and was the cause of his own death. Investigators found a gasoline can in the master bedroom. A suicide note was also found. Details of the content of the note have not been released, but police are describing the tone of the note as discouragement over "general issues of the times" and "financial issues."
Patricia Finnerty, 41, wife of Kevin, was found dead at the scene. Their son, Garrett, 11, was pronounced dead Tuesday about 4:00 a.m. at Northwest Community Hospital.
Two other children, Bridget Finnerty, 12, and Pierce Finnerty, 6, escaped with minor injuries. Bridget was injured when she jumped from the roof of her family's home to go get help.
Breaking Story of Fire Scene from 3:45 a.m. Tuesday …
DONATIONS TO SURVIVORS
Bridget & Pierce Finnerty
Jennifer Murphy,
"Guardian of the Finnerty Children"
Village Bank & Trust
311 S. Arlington Heights Road
Arlington Heights, IL 60005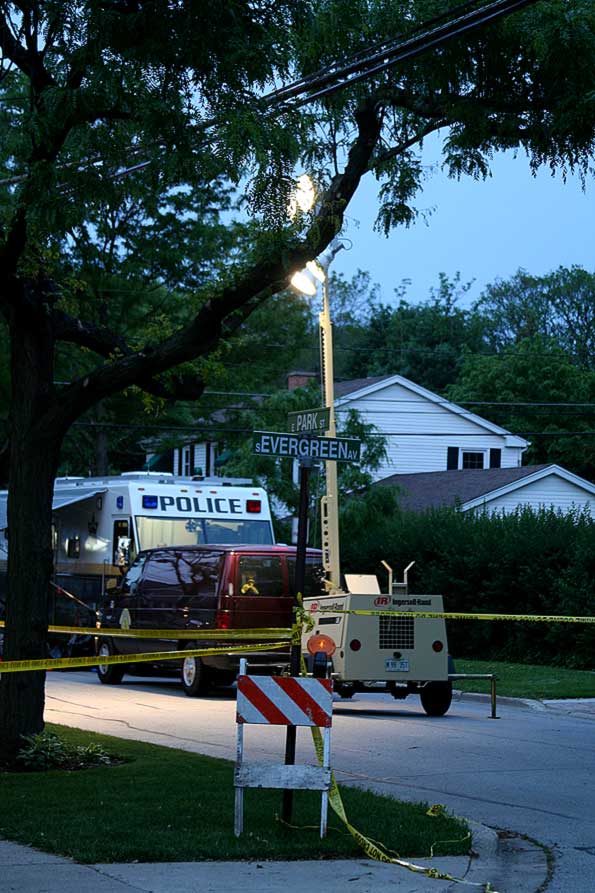 Floodlights from the Arlington Heights Public Works Department light the crime scene for the Major Case Assistance Team Crime Scene Command Unit forensics personnel.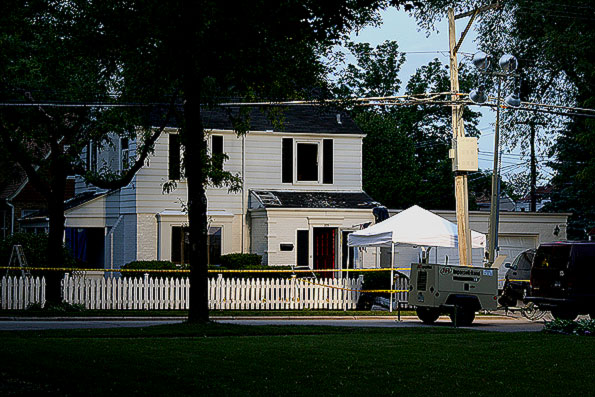 Crime scene house at Park Street and Evergreen Avenue lit for forensics personnel on Tuesday.