DON'T LEAVE YOUR VALUABLES VISIBLE IN THE CAR . . . ESPECIALLY IN ISOLATED LOCATIONS!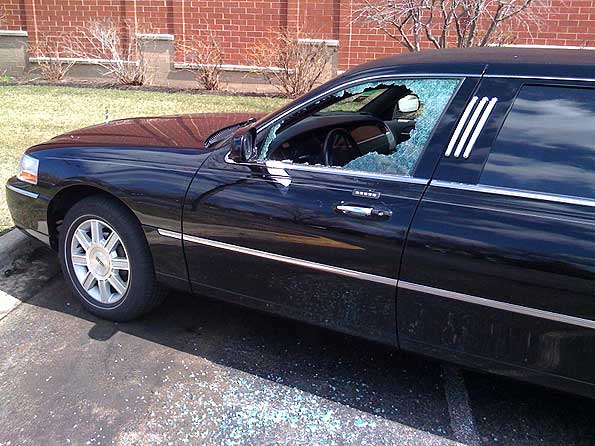 Driver's door window smashed as thief grabbed a GPS device.
A limo driver went in for a quick workout at Lifetime Fitness in Schaumburg about 1:30 p.m. Friday. Within minutes a burglar smashed the driver side window and stole a GPS device out of the car. Before it was stolen, the owner stated that the device was visible in the car from the outside. The car was parked in an isolated location on the west side of the fitness center at 900 East Higgins Road in Schaumburg.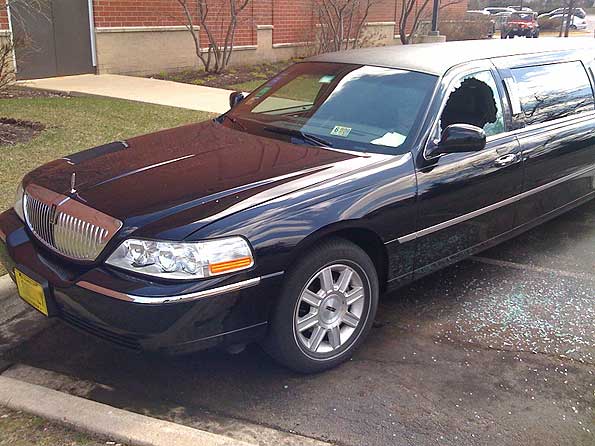 Glass showered the parking lot as a GPS burglar stole contents in the front of the limo.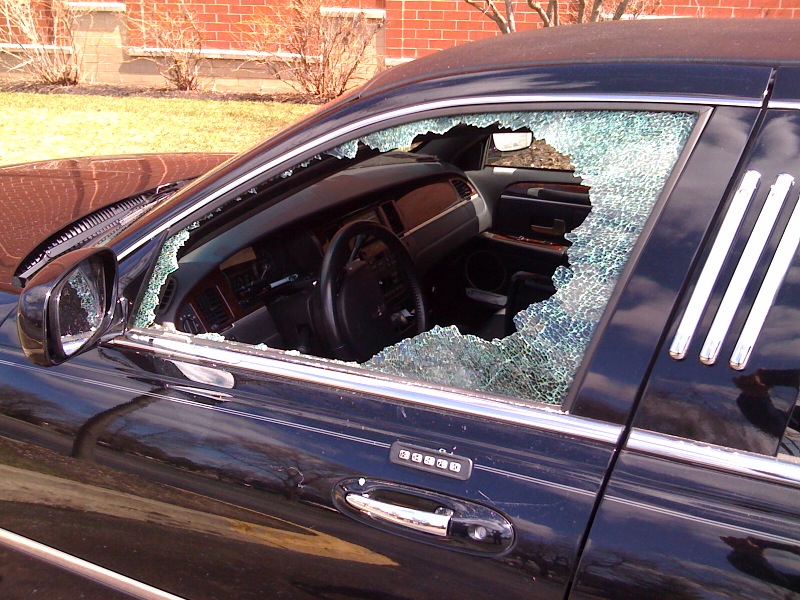 Interior shot of limo after driver's window was smashed Friday.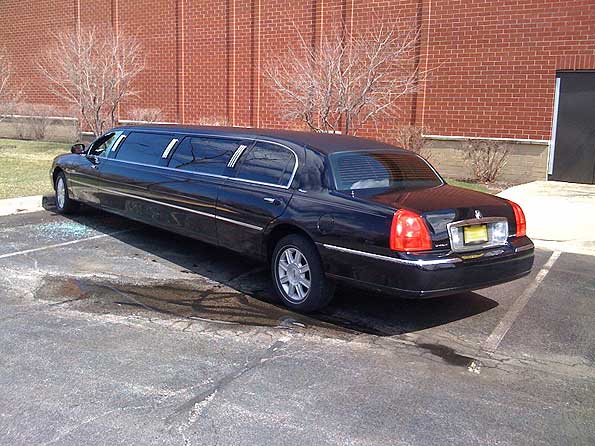 The limo driver parked the oversize limo in an out-of-the-way location.
No windows on the west side of the building and a tree line blocked the limo from view of witnesses. That gives thieves an advantage.