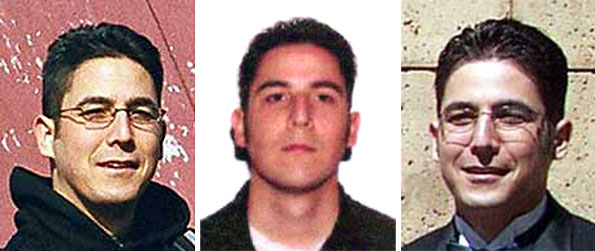 First Domestic Fugitive Added to MOST WANTED Terrorist List
A $250,000 reward is being offered for Daniel Andreas San Diego, an animal rights extremist wanted for two bombings in 2003.
Daniel Andreas San Diego is accused of bombing two California companies in 2003. Both businesses were connected to Huntingdon Life Sciences, a company that conducts experiments on animals for medical and pharmaceutical industries.

Daniel Andreas San Diego was born in 1978 Berkeley, California. At the time of the bombings, he was living in Schellville, a small community outside of Sonoma, California. On August 28, 2003, two bombs exploded approximately one hour apart at the Chiron Corporation in Emeryville, California, causing extensive property damage but no injuries. Another bomb exploded on September 26, 2003 at the Shaklee Corporation in Pleasanton, California, again causing damage but no casualties. A group called the Revolutionary Cells – Animal Liberation Brigade claimed responsibility via an email message after each bombing.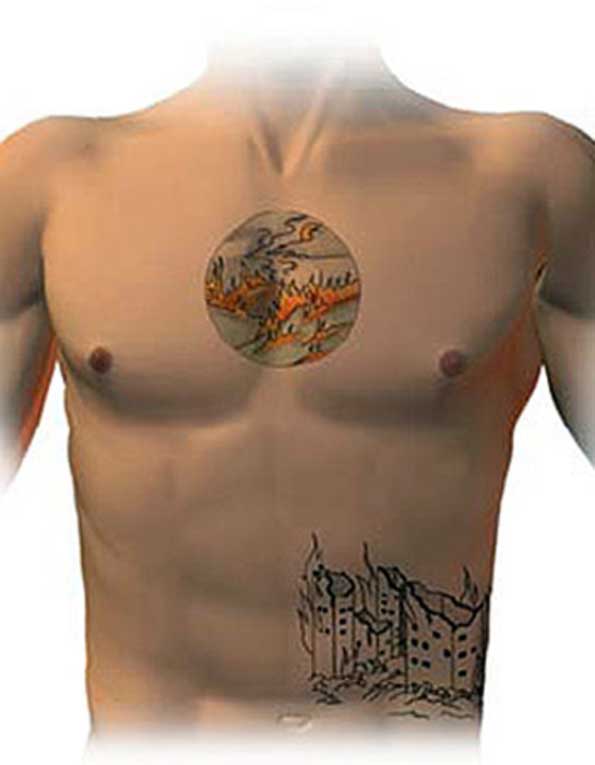 Retouched photographs of Daniel Andreas San Diego showing possible altered appearance.
It only takes a spark: San Diego has the following tattoos on his body: a round color image approximately five inches in diameter of burning hillsides/plains in the center of his chest; the words "It only takes a spark" printed in a semicircle in small block typewriter text under the chest tattoo; progressive scenes in black and white of burning and collapsing buildings on his left abdomen; a single leafless tree rising from a road in the center of his lower back, and burning yet still standing buildings on the right side of his lower back.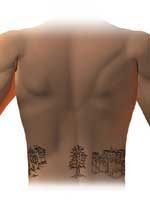 Tatoos on Daniel Andreas San Diego's back.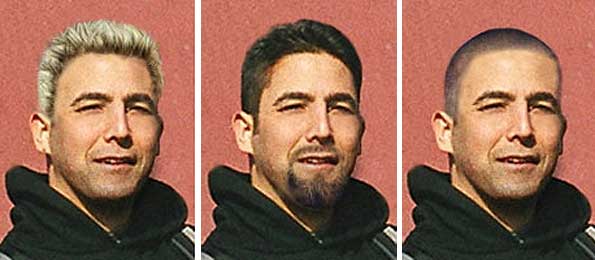 One other U.S. citizen and California native, Adam Yahiye Gadahn, also is on the Most Wanted Terror List for his overseas work with al-Qaeda, but he is not considered a domestic terorist.
Consider Daniel Andreas San Diego ARMED AND DANGEROUS.
If seen, contact your LOCAL FBI OFFICE …

MOST WANTED TERRORIST:
MOST WANTED TERRORIST — DANIEL ANDREAS SAN DIEGO