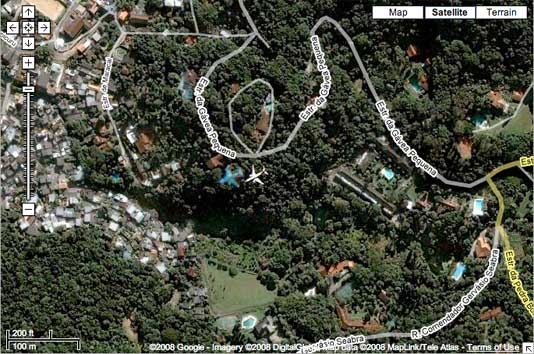 A jetliner cruises over Estr. da Gavea Pequena street in west of Rio de Janeiro [MAP/SAT].
While touring Rio de Janeiro and Christ the Redeemer statue, found a jet heading west-southwest over Rio de Janeiro. Of course, the jet won't be there when Google updates this image.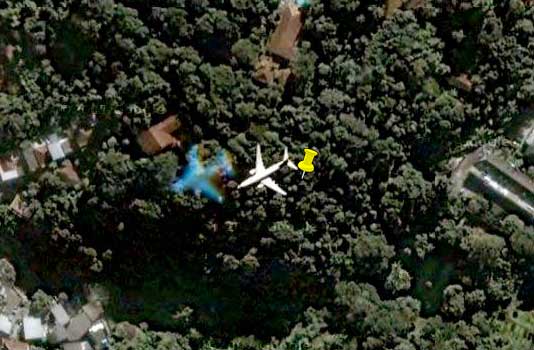 Closer view of jet over Favela Estrada do Tijuacu, west of Rio de Janeiro.