NOTE: Graphic may not show NEXT moonrise/moonset, but shows moonrise/moonset of current date.
Arlingtoncardinal.com/moonphases
MOONRISE/MOONSET Table from timeanddate.com
CURRENT MOON from US Naval Observatory
NASA Moon Phase and Libration 2019
NASA Moon Phase and Libration 2018
RISE/SET TIMES for Planets from timeanddate.com
SUNRISE/SUNSET and Daylength from timeanddate.com
DAY/NIGHT World Map from timeanddate.com
Full Moon waning after Supermoon and Harvest Moon this weekend with clouds passing by about 1:00 a.m. early Sunday on September 18, 2016.
Moon Phases
New Moon
First Quarter
Waxing Gibbous
Full Moon
Waning Gibbous
Last Quarter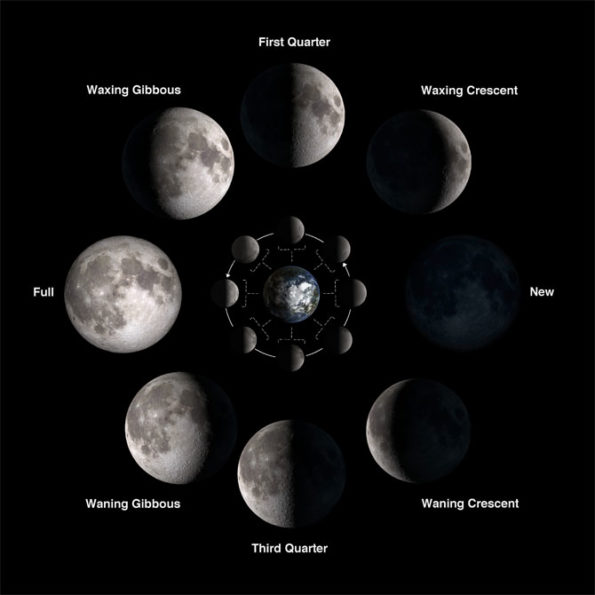 The moon rises and sets about 51 minutes later each day, as it goes through the various phases.
The moon is a satellite of the Earth that orbits around the earth.
About 59% of the moon's surface is visible from earth.
The surface area of the moon is 14,658,000 square miles or 9.4 billion (9,381,120,000) acres.
The moon rotates at 10 miles per hour compared to the 1000 miles per hour earth rotation.
What is the moon made of, and how did it form? Learn about the moon's violent origins, how its phases shaped the earliest calendars, and how humans first explored Earth's only natural satellite half a century ago.
Moon