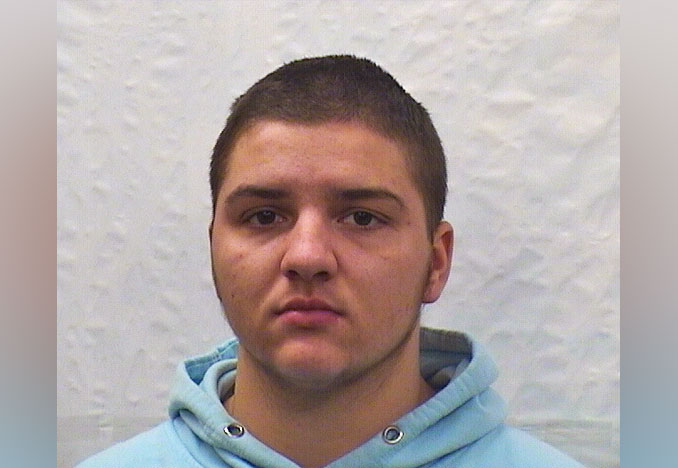 Schaumburg police officers on Thursday, January 19, 2023 responded about 10:00 a.m. to a report of a kidnapping scheme that involved taking money from the victim while acting like bounty hunters working for a private company. Bounty hunters or bail bondsmen are not allowed to operate in Illinois.
Police received a report that two teens detained a 41-year-old woman in a small patio storage closet they called "jail" at one of the suspect's Schaumburg apartment. The address of the apartment was not disclosed. The teens allegedly began the kidnapping scheme about 11:30 p.m. Tuesday, January 17, 2023. The woman was released, and then shortly after 10:00 a.m. Thursday, January 19, 2023 she called the Schaumburg Police Department to report the crime.
Allegedly, the teens told the woman her life was in danger, and that she would face fines, the loss of custody of her children, or imprisonment if she didn't comply with their requests. The reasoning the teens used to detain the woman was not disclosed. It wasn't clear whether the woman knew the offenders, or whether they accused her of doing something wrong, or whether they were providing her some type of falsified protection.
The defendants coerced the woman into signing fake contracts from a fake company.
Bail bondsmen. No bail bondsman from any state may seize or transport unwillingly any person found in this State who is allegedly in violation of a bail bond posted in some other state or conditions of pretrial release. The return of any such person to another state may be accomplished only as provided by the laws of this State. Any bail bondsman who violates this Section is fully subject to the criminal and civil penalties provided by the laws of this State for his actions.

— Illinois Statute (725 ILCS 5/103-9) (from Ch. 38, par. 103-9)
The teens allegedly gave the woman a fake tracking device which they said she was required to wear.
The teens told the woman she was required to pay $500, and when she was unable to pay, they told her she had to report to "company jail" which was located at Hethcoat's Schaumburg apartment. While the woman was detained in the storage closet, the teens allegedly installed cameras in the woman's home, then released her.
At work on Wednesday, the woman told her boss about the crime that happened. Her boss assisted her by giving her $500. Hethcoat then told the woman that the payment was late, and that she would have to stay in "company jail" another night. The time of her release was not disclosed.
Schaumburg Police Department conducted an investigation and arrested Charlotte Hethcoat and Riley Martinez. Both suspects remain in Cook County Jail on Monday, January 30, 2023 charged with Aggravated Kidnapping/Ransom.
Charlotte Hethcoat, 18, charged with Aggravated Kidnapping/Ransom, was held on $50,000 cash bail (full amount) beginning Thursday, January 19, 2023. Electronic monitoring will be ordered if Hethcoat is released. Hethcoat was booked in Cook County Jail on January 26, 2023 and was housed in DIV3AX-E3-1-23 (Female/Minimum/Medium/Maximum General Population).
Charlotte Elizabeth Hethcoat was identified as a female/white, age 18, when she was arrested in Pingree Grove on September 22, 2022, charged with Reckless Discharge of a Firearm and Driving While License Revoked. At the time of Hethcoat's arrest in Pingree Grove, the suspect is reported to have lived in the 0-99 block of Kirstin Circle in Schaumburg. Hethocoat was accused of firing shots into the back of a single-family home on Oak Street in Pingree Grove, and was arrested and transported to jail, and later released on a personal recognizance bond.
Riley Martinez, 18, charged with Aggravated Kidnapping/Ransom, was ordered held on a $10,000 bail (10%) on Saturday, January 21, 2023.
Riley A. Martinez was booked in Cook County Jail Saturday, January 21, 2023 and is incarcerated in DIV5-1D-12-1.
Both suspects have a court date scheduled at Cook County Circuit Court Rolling Meadows on February 17, 2023.
Charlotte is a female given name. Riley is most commonly a male given name, but recently is considered a unisex name — suitable for either sex.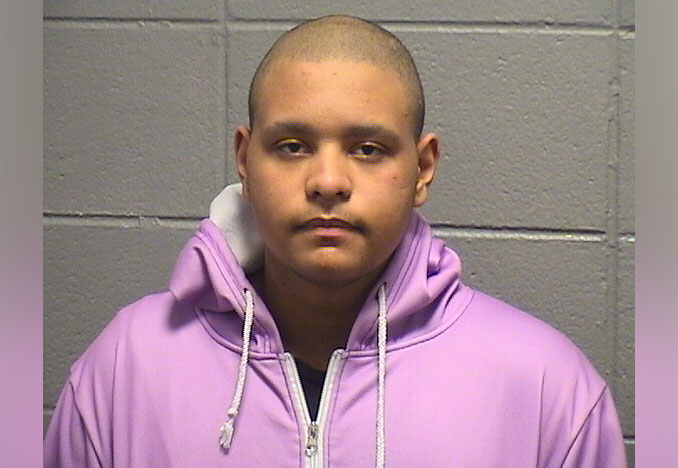 THANKS FOR READING CARDINAL NEWS …


^^ MOBILE? USE VOICE MIC ^^
facebook …
Please 'LIKE' the 'Arlington Cardinal Page. See all of The Cardinal Facebook fan pages at Arlingtoncardinal.com/about/facebook …

Help fund The Cardinal

Arlingtoncardinal.com/sponsor
THANKS FOR READING CARDINAL NEWS