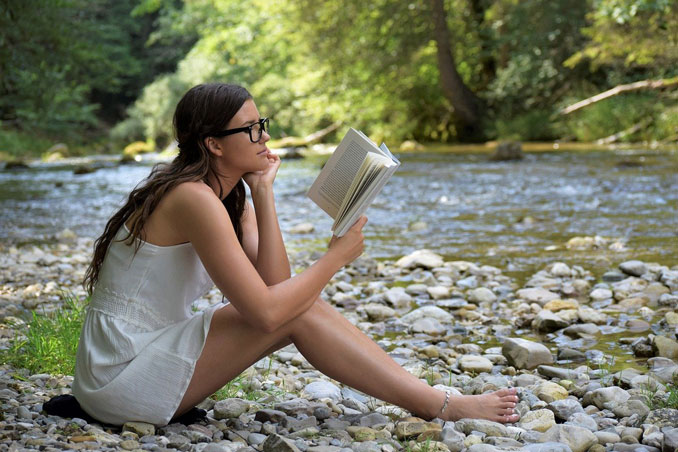 By Kevin Bessler | The Center Square
With the new school year upon us, it is more apparent that many school officials and parents in Illinois want no part of new standards of teaching sexual education in the classroom.
Democratic lawmakers passed a bill that aligned the state's standards with a national model. School districts were given the option to opt-out, and they have in droves.
According to the website Awake-Illinois, only 20 school districts have decided to fully follow the standards, with 534 opting out. According to Awake Illinois, Township District 211 has offered NO RESPONSE regarding opting out to fully follow national standards, and Township District 214 is a SCHOOL IN WAITING. Arlington Heights School District 25 is OPTING OUT.
A website produced with the goal of "Advocating for the children of District 214" has highlighted Important information on the new Sex Ed law and District 214 and provided a recommended form letter to send to District 214 Superintendent David Schuler and the District 214 School Board.
SAMPLE EMAIL to District 214 from d214parents.com

Dear Dr. Schuler and the District 214 School Board,

I am writing regarding the new Illinois mandates for school sex ed curriculum.

During the July 21st school board meeting, in an effort to reassure concerned parents, you (Dr. Schuler) announced that the district would not be changing its sex ed curriculum in the coming school year in response to state law newly in effect. You also stated that you use a textbook and a "collection of online resources" and would comply with the state law by posting the "scope and sequence" for the health course.

However, it is the understanding of those concerned parents that the new state law PA 102-0522 does not allow school districts to preserve their existing "middle-of-the-road" curriculum in place of the new so-called "National Sex Education Standards." According to the "implementation checklist" recently published by the Illinois State Board of Education (ISBE), "School districts that choose to provide instruction in sexual health education must develop or select a curriculum that is aligned with the new standards." (www.isbe.net/Documents/NR-guidance-implementation-checklist.pdf)

As parents made clear at that board meeting, these new standards are not just about reproduction, contraception, consent and healthy relationships. Instead, the standards promote gender ideology as if it were fact; instruct students that puberty blockers are reversible and tell students how to obtain cross-sex hormones as the appropriate next step; encourage teens to "role play" deciding to have sex; and even promote abortion as a form of "reproductive justice." ISBE also published a list of "Sexual Health Resources" (www.isbe.net/Pages/Sexual-Health-Resources.aspx) which include sample curricula and guidelines emphasizing the use of terminology such as "bodies with ovaries" or "bodies with testicles" to drive home the message that to be a man or a woman, or both or neither, has to do only with self-perception.

We would therefore like to understand from the district how it is that you believe you are able to leave the curriculum unchanged and still comply with the law. We hope this means that the district believes that it is covered under some kind of exemption. If so, we request that you please explain what provision of the law is it that exempts the district from this change and confirm that the district does not teach items of concern by posting not just "scope and sequence" but links to all the online resources being used so that parents and community members may view them. As the school year is just about to start, we request you do this as soon as possible.

Our concern is that the explanation is quite the opposite: that the reason the district is not changing its curriculum is because it believes that the district's curriculum already conforms to the new requirements. We would therefore like to know:

Does the curriculum already instruct kids that science has "proven" that a child's sex is determined by their self-perception and that men can menstruate and women can have penises?

Does the curriculum already require teaching students that they must ask the pronouns of those around them and respect their answers regardless of how much or little sense they make?

Do students already role-play deciding to have sex?

We firmly believe that the new Standards are too extreme for our (or for any) district and that, unless an exception can be found, the district has no choice but to remove Sex Ed from the curriculum until the law can be reformed.

We therefore urge Dr. Schuler and staff to abandon these standards and lobby for the law's reform, and we urge the school board to hold the school administrative staff accountable for their actions. If you do not, we will hold you, the school board members, accountable at the next election.

Please remember the oath you took to be responsive to the community and take this matter seriously.

Signed,

A concerned parent.
Rockford, Mundelein and East. St. Louis are three of the largest school districts to adopt the standards, while Normal schools in McLean County did so for 8th and 9th grades only.
In accordance with the National Sex Education Standards, the Illinois State Board of Education said elementary students, including kindergartners, will learn about consent, gender identity, hormone blockers and healthy relationships. Middle schoolers will learn about dating violence prevention, different types of sex and sexual harassment. High schoolers will learn more about their bodies, pregnancy and sexual health.
State Rep. Adam Niemerg, R-Dietrich, wrote an op-ed urging schools to reject the standards and said they are too much, too soon.
"This is well beyond what the conversations that should be happening with our children in schools on this particular issue, when they should be focusing on reading, studying and enjoying sports," Niemerg told The Center Square.
Niemerg adds the fact that school districts and parents are saying no to the curriculum should send a message to the lawmakers who passed the legislation that they are too extreme for working class Illinoisans.
"Illinois Democrats have just gone off the cliff of liberalism, and they have left everyone behind," Niemerg said.
Supporters of the updated standards said the breakdown per grade level is age appropriate and important to educate children about the issues.
State Rep. Kathleen Willis, D-Addison, was behind the legislation and wanted the sex ed curriculum mandated for schools, which ultimately was excluded from the final legislation.
"It is not too early to start teaching children, as young as pre-school and definitely by kindergarten, about healthy relationships," Willis said.
THANKS FOR READING CARDINAL NEWS …


^^ MOBILE? USE VOICE MIC ^^
facebook …
Please 'LIKE' the 'Arlington Cardinal Page. See all of The Cardinal Facebook fan pages at Arlingtoncardinal.com/about/facebook …

Help fund The Cardinal

Arlingtoncardinal.com/sponsor
THANKS FOR READING CARDINAL NEWS