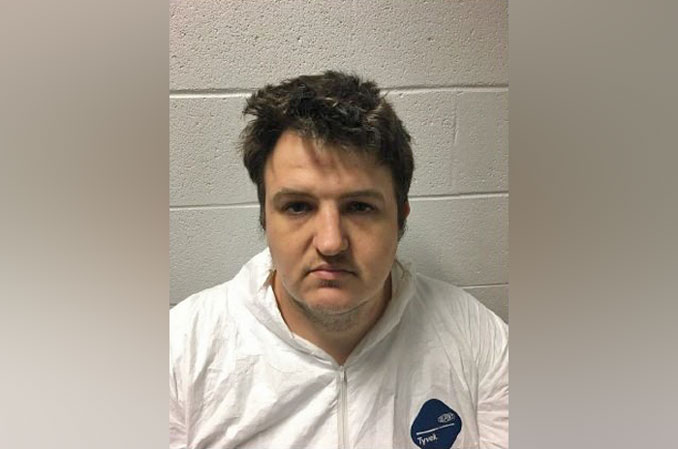 (Lake County, IL) The Lake County State's Attorney's Office on Tuesday, June 14, 2022 filed three first-degree murder charges against a Round Lake Beach resident after he was accused of killing his three children ages 2, 3, and 5.
Jason Karels, 35, was arrested on Monday evening near Joliet, following a 17-minute pursuit by Illinois State Troopers. The chase led to Karel's vehicle crashing near Interstate 80 and Water Street in Joliet. While being removed from the car, Karels made statements to police officers regarding his role in the triple homicide.
Karels was transported to a nearby hospital under police custody and then again, to a second hospital. His condition was stable by Tuesday afternoon and remained in police custody after being released from hospital.
Karels appeared before Judge Theodore Potkonjak Wednesday morning, June 15, 2022, and is being held on a $10 million bond. At the hearing, Jeff Facklam, Chief of the Felony Division of the Lake County State's Attorney's Office indicated that the office will be seeking to hold Karels without the possibility of cash bond under a special statute. That motion will be heard on June 21, 2022, and a preliminary hearing is set for July 13, 2022.
"This is a devastating case for our community, and we are resolved to achieve justice for these three innocent children. First, we need to ensure that the defendant is not released pending trial considering the nature of the case and his flight. We have filed a motion asking he be held without bond. Second, we need to give any and every resource available to the family. Finally, within the office, we will devote everything necessary to make sure this brutal crime is punished, and that this defendant never ever harms anyone again."

— Lake County State's Attorney Eric Rinehart
Round Lake Police Officers responded to a 9-1-1 call in the block of 200 East Camden Lane in Round Lake Beach, on Monday afternoon just before 1:40 p.m., after the mother of the victims discovered their deceased bodies. When police arrived, they found three children dead inside the home. The Lake County Coroner's Office later determined the cause of death to be drowning. Officers on scene found a note from Karels that said, "If I can't have them neither can you."
"In the face of an unimaginable crime, law enforcement rose to the occasion. Through their investigation, they reached the truth of this case while also protecting the public. Officers from throughout Lake County and the Chicagoland area literally risked their lives to apprehend this fleeing suspect who, obviously, was capable of anything. The whole community thanks them," States Attorney Rinehart said.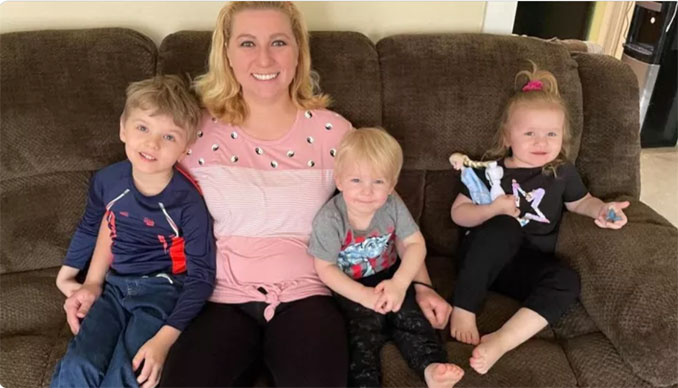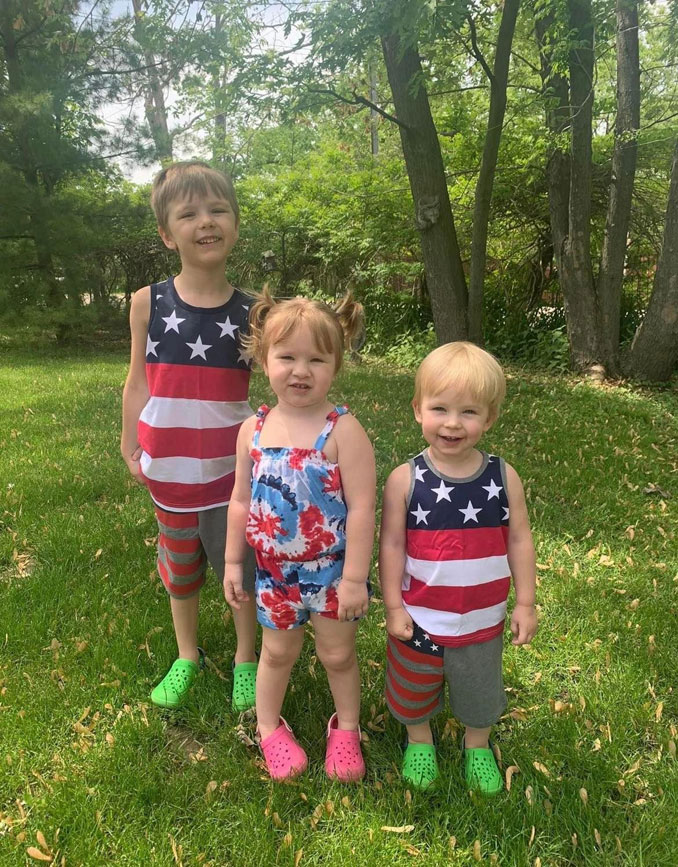 Round Lake Beach police are investigating a homicide after three people were found dead inside a home on E. Camden Lane Monday. https://t.co/Z2C8eruPxJ

— ABC 7 Chicago (@ABC7Chicago) June 13, 2022
Three people were found dead in a house in Round Lake Beach after a well-being check this afternoon. Learn the latest about the investigation at https://t.co/vhbRxCcLib pic.twitter.com/1KUhTNzXL5

— Kris Habermehl (@KrisHabermehl) June 13, 2022
Police in Round Lake Beach have gathered at a home in the 200 block of Camden Lane after being called to the address around 1:40 pm. Lake County Major Crimes investigators have been summoned. No specifics yet on what was found here. Updates at https://t.co/vhbRxCcLib pic.twitter.com/xY1AydDoHV

— Kris Habermehl (@KrisHabermehl) June 13, 2022
Illinois State Police pursuit of suspect wanted in connection with #RoundLakeBeach triple homicide ended in a crash in Joliet- accd to sources. #SkyCam9 over the scene near I-80 and the Des Plaines River bridge. Car came to a stop near Duncan and Water St in Joliet. pic.twitter.com/Aa7KTikOgb

— Shannon Halligan (@ShanHalligan) June 13, 2022