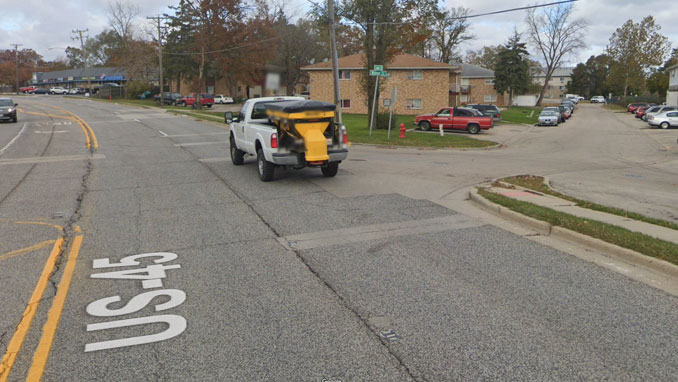 Mundelein police, firefighters and paramedics responded about 12:52 a.m. Monday, April 11, 2022 to a report of a rollover with a crash victim partially ejected at Route 45 and Walnut Street.
Upon arrival firefighters discovered a single-vehicle crash with the vehicle on its driver's side with a crash victim partially ejected and pinned underneath the vehicle. The fire department response was immediately upgraded to an extrication response, and a change of quarters assignments from fire and paramedic crews from neighboring communities were dispatched to stand by in Mundelein fire stations.
The driver, a 36 year-old male, was the sole occupant of the vehicle, and was extricated in about 10 to 15 minutes. Mundelein Fire Department paramedics transported the crash victim to Level 1 Trauma Center Advocate Condell Medical Center in Libertyville with life-threatening injuries.
The northbound lanes of Route 45 were closed overnight, but were re-opened by the morning rush hour, as the Lake County Major Crash Assistance Team completed the investigation at the crash scene and gathered evidence. The investigation is ongoing, and initially no citations or charges were issued.
The driver may have been impaired by alcohol consumption, according to police.
The crash scene area located in the northbound lanes of Route 45 involved a left-hand banked turn. Route 45 is a 4-lane highway at the scene. The Speed Limit is 35 MPH according Google Maps Street View captured November 2019.