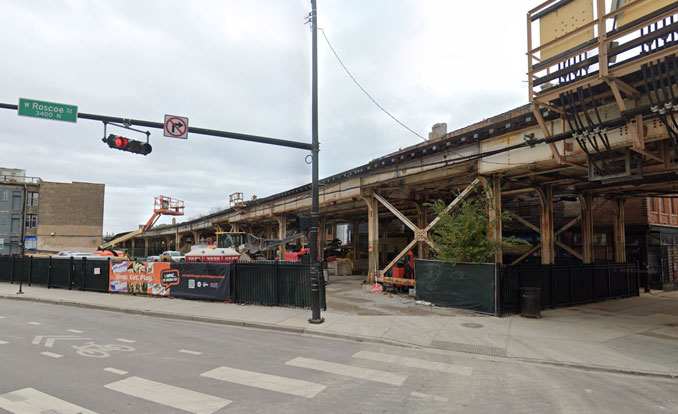 Chicago firefighters responded about 6:30 a.m. Thursday, March 24, 2022 to an unspecified track condition and were working on a "long-term incident" near 945 West Belmont. Power near the Addison station CTA Red Line and Purple Line were initially shut down. Power was also down from Lincoln to Montrose, and at other locations.
Firefighters discovered that a signal fell at the Clark Street junction near Roscoe and Clark. The precise cause of the train failure incident was not initially specified over Chicago Fire Department radio. There were two trains stopped just south of the Belmont station, and on CTA train stopped just north of the Belmont station.
There were other trains stopped — one at 4625 Broadway on the CTA Red Line and one at 3940 Sheridan on the CTA Purple Line. There was also a CTA train failure at 1109 West Wilson. A train was also stopped at 942 West Sheridan.
Power was turned off on four tracks between Lincoln and Clark as part of management of the incidents.
CTA tweeted around 7 a.m. that services was suspended on the Purple, Red and Brown lines near the Belmont stop.
CTA Service Affected …
Brown Line trains stopped between Southport and Armitage
Red Line trains stopped between Thorndale and Fullerton
Purple Line Express Service temporarily suspended
Some passengers were evacuated from trains and some trains were able to arrive in stations, where passengers disembarked. Some people were evacuated on tower ladder platforms.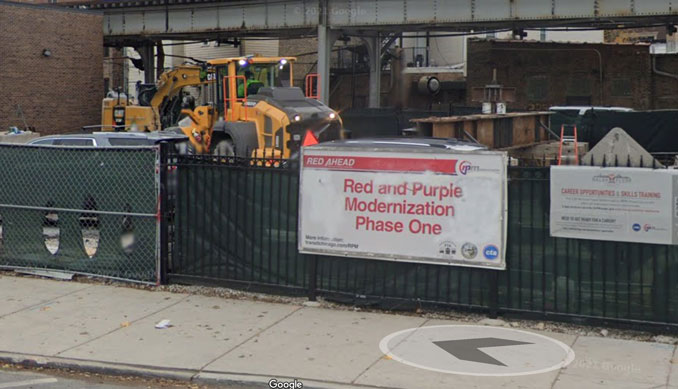 CTA MESSAGES BELOW ADS …


^^ MOBILE? USE VOICE MIC ^^
facebook …
Please 'LIKE' the 'Arlington Cardinal Page. See all of The Cardinal Facebook fan pages at Arlingtoncardinal.com/about/facebook …

Help fund The Cardinal

Arlingtoncardinal.com/sponsor
THANKS FOR READING CARDINAL NEWS
[Service Disruption / Major Delays] Red Line service has been temporarily suspended btwn Wilson and Fullerton due to fire dept. activity near Belmont. Shuttle bus avail Wilson to Fullerton. More: https://t.co/vXcpIsbzrl

— cta (@cta) March 24, 2022
[Major Delays] Brown Line trains are running w/res delays and congestion following an earlier fire department activity near Belmont. Service is resuming, allow extra time.

— cta (@cta) March 24, 2022
[Service Suspended] Service on the Purple Line Express has been temp suspended due to fire dept. activity near Belmont. Local Purple Line Srvc still running Howard to Linden. More: https://t.co/fFZ8VqgkUg

— cta (@cta) March 24, 2022
[Service Disruption / Major Delays] Red Line service has been temporarily suspended btwn Thorndale and Grand due to fire dept. activity near Belmont. Shuttle bus avail Thorndale to Chicago. More: https://t.co/vXcpIsbzrl

— cta (@cta) March 24, 2022
[Service Disruption / Major Delays] Brown Line service has been temporarily suspended btwn Fullerton and the Loop due to fire dept activity near Belmont. Shuttle bus Fullerton to Clark/Lake. More: https://t.co/aKc1KwW4Ym

— cta (@cta) March 24, 2022
[Service Disruption / Major Delays] Red Line service has been temporarily suspended between Thorndale and Grand due to fire dept. activity near Belmont. Shuttle bus avail Thorndale to Chicago. More: https://t.co/vXcpIsbzrl

— cta (@cta) March 24, 2022
[Service Disruption / Major Delays] Brown Line service has been temporarily suspended between Southport and the Loop due to fire dept activity nr Belmont. Shuttle bus Southport to Clark/Lake. More: https://t.co/aKc1KwW4Ym

— cta (@cta) March 24, 2022
[Service Disruption / Major Delays] Red Line service has been temporarily suspended between Thorndale and Chicago due to fire dept. activity near Belmont. Shuttle bus avail Thorndale to Chicago. More: https://t.co/vXcpIsbzrl

— cta (@cta) March 24, 2022
[Service Disruption / Major Delays] Brown Line service has been temporarily suspended between Irving Park and the Loop due to fire dept activity nr Belmont. Shuttle bus Irving Park to Clark/Lake. More: https://t.co/aKc1KwW4Ym

— cta (@cta) March 24, 2022
[Service Disruption] Brown Line service has been temp suspended btwn Southport and Armitage due to fire dept. activity near Belmont. Shuttle bus Irving Park to Clark/Lake. More: https://t.co/aKc1KwW4Ym

— cta (@cta) March 24, 2022
[Service Suspended] Service on the Purple Line Express has been temporarily susp due to Fire Dept. Activity near Belmont. Local Purple Line Srvc still running Howard to Linden. More: https://t.co/fFZ8VqgkUg

— cta (@cta) March 24, 2022
[Service Disruption] Red Line service has been temporarily suspended between Thorndale and Fullerton due to Fire Department Activity. More: https://t.co/vXcpIsbzrl

— cta (@cta) March 24, 2022
[Service Disruption] Brown Line service has been temporarily suspended between Southport and Armitage due to a track condition. More: https://t.co/aKc1KwW4Ym

— cta (@cta) March 24, 2022
[Service Suspended] Service on the Purple Line Express has been temporarily suspended due to a track condition near Belmont,

— cta (@cta) March 24, 2022
[Service Disruption] Red, Purple Line Express, and Brown Line trains are standing near Belmont due to a track condition. Crews working to restore service.

— cta (@cta) March 24, 2022
[Major Delays] Red, Purple Line Express, and Brown Line trains are standing near Belmont due to a track condition. Crews working to restore service.

— cta (@cta) March 24, 2022
[Significant Delays] Red, Purple Line Express, and Brown Line trains are standing near Belmont due to a track condition. Crews working to restore service.

— cta (@cta) March 24, 2022