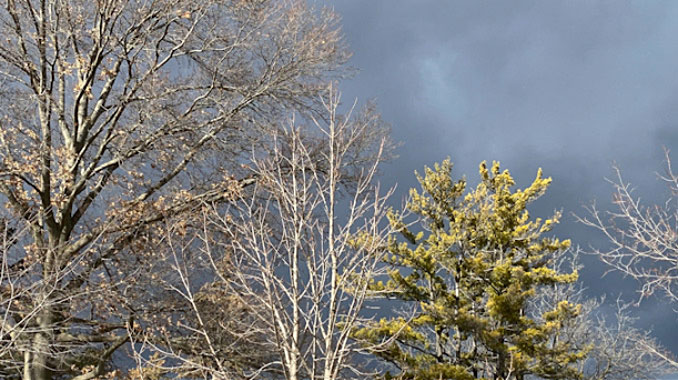 The atmosphere is changing as we are gaining about two to three minutes of daylight each day. Sunrise was 6:51 a.m. today, February 13, 2022, passing the 7:00 a.m. mark on February 6, 2022; and sunset was 5:22 p.m. today, passing the 5:00 p.m. mark on January 28, 2022.
The overnight and morning low will occur around midnight early Monday morning at 10°F, and then we're expecting a warmup through Wednesday — High 27°F Monday, High 35°F, High 47° Wednesday, and then a high of only 24°F on Thursday.
There is fairly low confidence regarding another weak clipper system that will move across the area Sunday night into Monday morning. Most likely there will be only flurries in Arlington Heights. Earlier, this system had a decent band of snow moving across western Minnesota; and much of the guidance has this system, while weakening, moving into northwest Illinois late this evening and just after midnight. However, the snow may stay west and southwest of the Chicago metro area, where the NWS Chicago office has therefore added a few tenths of an inch of snow accumulation forecast across the west and southwest County Warning Area.
As the main surface low moves across the area, and also weakens toward daybreak, there could be another period of light snow or flurries more focused across the northeast County Warning Area and the Chicago area. Should this snow materialize, there would be continued low chance probability of precipitation during this time, and the snow would end by mid-morning Monday. This second area of light snow could end up very similar to this morning, with a light dusting of snow. However, confidence is rather low, even from this short forecast duration. Trends this evening will need to be monitored. The probability of precipitation may need to be raised quite a bit, and a narrow corridor of a half an inch of snow accumulation is possible across northwest Illinois.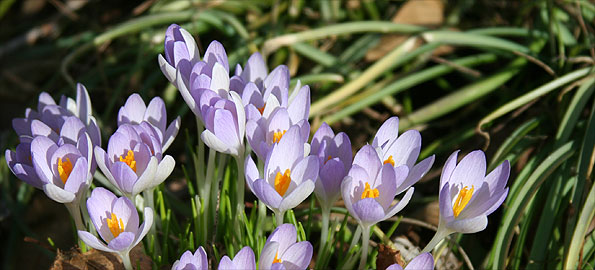 The clearing in the cloud cover has largely stalled between I-88 and I-80 and this makes the temperature forecast for this evening challenging. With increasing clouds ahead of the clipper, there will be a narrow time window for clear skies, mainly across the northern County Warning Area. Therefore, there is a short period of time when temps could drop this evening before leveling off, and then possibly rise a few degrees overnight. The NWS Chicago office has low confidence for temperature trends in the forecast this evening and overnight. High temps on Monday are also tricky, while some sunshine is expected in the afternoon, clouds may be slow to clear. This may hold highs in the upper 20s to lower 30s, and because of the uncertainty regarding cloudiness, there is low confidence for the high temps Monday as well.
WEDNESDAY & THURSDAY
The big story in the long term forecast remains precipitation amounts and the precipitation type with the storm system expected Wednesday (rain) into Thursday (snow). Early Wednesday, a second center of low pressure will begin rapidly deepening in the southern Plains, also underneath the left exit region of a potent, positively-curved subtropical jet max. The ECMWF (European) and GFS (United States) models are in fair agreement on the synoptic setup of this storm system into Wednesday evening, although the jet max is notably stronger on the GFS resulting in additional deepening.
Right now the main storm track looks further south than the recent system that passed mostly to our south on February 2-4, 2022 (See snow models for this week Arlingtoncardinal.com/snow and hit the PLAY button). It's too early to depend on the track model.
As this low begins its trek toward the Ohio Valley, increasing forcing for ascent and moisture return on the low-level jet will support a broadening area of steady rain Wednesday afternoon and evening. This strongly forced precipitation area, aided by a coupled upper jet, should continue through Wednesday night and at least into early Thursday. The transition timing of precipitation type is uncertain
For rainfall amounts, there is a strong signal in 1-1.50 inch rainfall totals for at least part of Chicagoland. This is supported with the setup of precipitable waters of 0.7 to 1 inch from north to south over the area, running generally in the top fifth percentile for the time of year. While some robbing of moisture could happen from convection to our south, that's unlikely to happen until late Wednesday night. With significant frost depth and snow melt conditions, this precipitation could result in at least some minor flooding. Also, there is a chance for a few rumbles of thunder Wednesday night in our area.
As the low-level baroclinic zone/cold front inches southeast through our area Wednesday evening into overnight, increasing northwesterly winds will introduce a colder airmass to the County Warning Area and begin quickly cooling the thermal profile from sort of the bottom up. With the atmosphere at this time expected to be above freezing in the low-level jet area (near 850 mb), there is fairly high confidence for 3.5 days out of a period of freezing rain beginning sometime Wednesday night in the northwest County Warning Area, and exiting the southeast area as late as late Thursday morning. This setup supports any freezing rain period to likely be only a few hours, and with the warm conditions after Wednesday as well as wet pavement, these conditions may limit the degree of impacts, depending on the longevity of the freezing rain. So currently a significant icing event is not expected this week. But this will be something to watch, as the National Blend of Models (NBM) continues to advertise 30-50 percent of its members producing some freezing rain over a fairly large part of the forecast area Wednesday night/early Thursday, according to NWS Chicago.
Liquid precipitation will then be favored to transition to snow as our atmosphere continues to cool where there is continued forcing for precipitation — and that involves a large uncertainty. There is sizable spread in the GFS and ECMWF the past two runs (06Z and 12Z), with the GFS showing a deeper second low and more of snow impacts to the County Warning Area. The ECMWF is more progressive, though still provides potential for snow in developing deformation across mainly the southeast half of the forecast area. With considerable forcing and ample moisture, moderate to possible heavy snow could materialize for at least a period with the system on Thursday.
Weather Radar) shows snow flurries in southeast Wisconsin and Northeast Illinois moving from northwest to southeast.
Cold tonight with light snow possible into early MON AM. Temps gradually warm this week with highs nearing 50 on WED! This warmth comes with a strong weather system with soaking rain and the potential for wintry weather. Still too early to talk amounts so stay tuned! #ILwx #INwx pic.twitter.com/XsZYxj95gH

— NWS Chicago (@NWSChicago) February 13, 2022
Confidence is high in soaking rain area-wide Wed and at least a brief change to a wintry mix Wed night into early Thu. How quickly that transition happens and whether or not there will be accumulating snow on Thu are highly uncertain. We will keep an eye on it! #ILwx #INwx pic.twitter.com/IIAmaQexzl

— NWS Chicago (@NWSChicago) February 13, 2022
O'HARE FORECAST …
Tonight: A 30 percent chance of snow, mainly after 5am. Mostly cloudy, with a temperature rising to around 13 by 3am. Wind chill values as low as zero. Calm wind becoming west southwest around 5 mph after midnight.
Monday: A 30 percent chance of snow, mainly before 7am. Cloudy, then gradually becoming mostly sunny, with a high near 28. Southwest wind 5 to 10 mph.
Monday Night: Mostly cloudy, with a low around 18. Southwest wind around 5 mph becoming northeast after midnight.
Tuesday: Partly sunny, with a high near 35. East northeast wind 5 to 10 mph becoming southeast 10 to 15 mph in the afternoon. Winds could gust as high as 20 mph.
Tuesday Night: Mostly cloudy, with a low around 33. Breezy, with a south wind 15 to 20 mph, with gusts as high as 30 mph.
Wednesday: Rain likely, mainly after noon. Cloudy, with a high near 47. Breezy. Chance of precipitation is 70%.
Wednesday Night: Rain or freezing rain before 3am, then snow and freezing rain likely between 3am and 4am, then snow likely after 4am. Low around 24. Chance of precipitation is 90%.
Thursday: A chance of snow. Mostly cloudy, with a high near 25. Blustery.
Thursday Night: Partly cloudy, with a low around 5.
Friday: Mostly sunny, with a high near 25.
Friday Night: Partly cloudy, with a low around 18.
Saturday: Sunny, with a high near 29.
Saturday Night: Mostly clear, with a low around 18.
Sunday: Mostly sunny, with a high near 38.
LAKE TEMPS …
SOUTHERN LAKE MICHIGAN WATER TEMPERATURES
NATIONAL WEATHER SERVICE CHICAGO/ROMEOVILLE IL
901 AM CST Sun Feb 13 2022
LAKE MICHIGAN WATER TEMPERATURES…
CHICAGO SHORE………33.
CHICAGO CRIB……….32.
MICHIGAN CITY……….32.
&&
M IS FOR MISSING DATA THAT IS NORMALLY AVAILABLE.
THE MICHIGAN CITY WATER TEMPERATURE SENSOR IS LOCATED AT A WATER
INTAKE ONE MILE OFFSHORE AND 60 FEET BELOW WATER SURFACE. IT IS READ
EVERY DAY OF THE YEAR.
february.chicagoweatherstation.com
Chicago Weather Forecast for your MAC/PC/TABLET includes surrounding suburbs.
THANKS FOR READING CARDINAL NEWS …


^^ MOBILE? USE VOICE MIC ^^
facebook …
Please 'LIKE' the 'Arlington Cardinal Page. See all of The Cardinal Facebook fan pages at Arlingtoncardinal.com/about/facebook …

Help fund The Cardinal

Arlingtoncardinal.com/sponsor