The Arlington Heights Police Department is investigating a commercial burglary which occurred mid-April at Pocket Puppies located at 1457 East Palatine Road in Arlington Heights. Police received a report that on Thursday, April 15, 2021, about 9:40 p.m. two unknown offenders forced entry into Pocket Puppies and stole a Toy Yorkshire Terrier Puppy. The corresponding microchip for the stolen puppy is #900217000115164.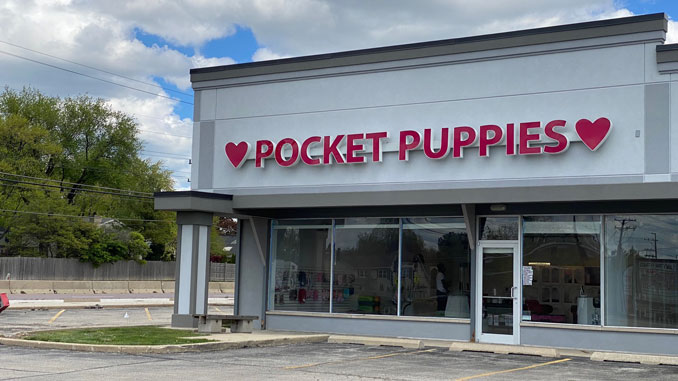 The incident occurred during night time hours and the business was closed at the time of the offense. Video surveillance captured images of both suspects in this investigation.
Pocket Puppies opened the business in the Pal-Win shopping center at the southeast corner of Palatine Road and Windsor Drive on Valentine's Day 2018.
The Arlington Heights Police Department urges that anyone who has any information about this incident, or the offenders, or the whereabouts of the puppy, should please contact the Arlington Heights Police Department at 847-368-5300, or contact Crime Stoppers of Arlington Heights.
Text CRIMESTOPPERS …
Text keyword "847AHPD", plus your message, to TIP411
Call CRIMESTOPPERS …
Arlington Heights Crime Stoppers 847-590-STOP
Tip CRIMESTOPPERS online …
or proceed direct to …