Arlington Heights had an inch of rain during the afternoon Tuesday, August 7, 2018 threatening continued rain, but the skies cleared as expected by 6:00 p.m. and National Night Out in Arlington Heights, Prospect Heights, and Rolling Meadows were held as scheduled with good crowds.
Since 1984 National Night Out (NNO) is a nationwide community police event held annually on the first Tuesday in August. Some Florida and Texas communities hold the event on the first Tuesday in October to avoid extremely hot weather.
The event is meant to increase community awareness about police programs, including drug prevention, neighborhood watch, anti-crime efforts, accident investigation, child ID kits and more. Fire departments often provide demonstrations with police departments. Demonstrations include K-9 operations, auto extrication, HazMat, and high-angle technical rescue operations. Exhibits are often provided by outside law agencies including the ATF, Cook County Bomb Squad, Conservation Police, FBI, Secret Service and more.
Many police departments invite celebrities and family-fun oriented businesses to provide entertainment.
ROLLING MEADOWS …
RMHS BAND …
RM K-9 …
ARLINGTON HEIGHTS …
K-9 MAX …
K-9 YARA …
AHFD HAZMAT …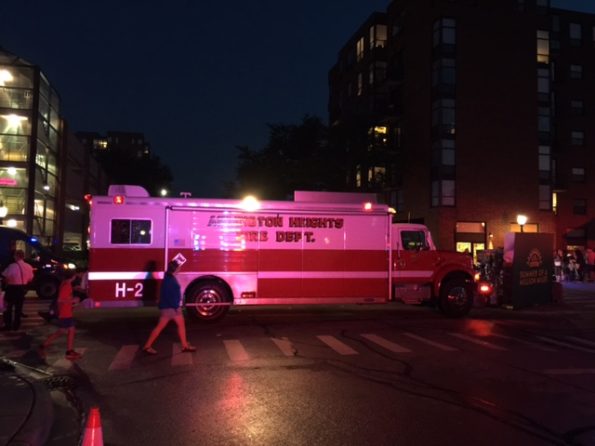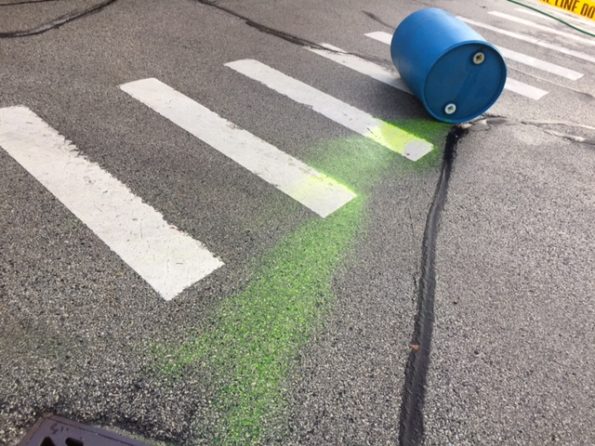 CONSERVATION POLICE …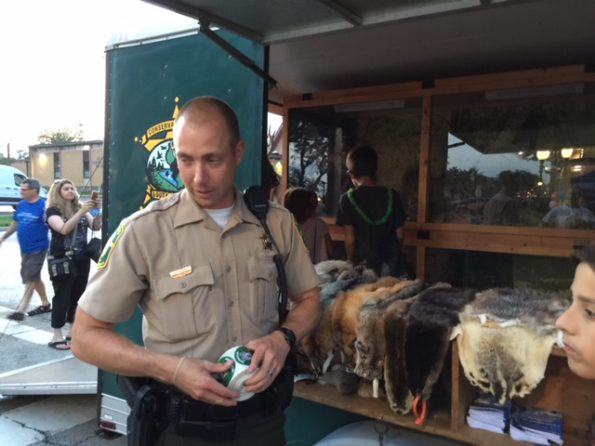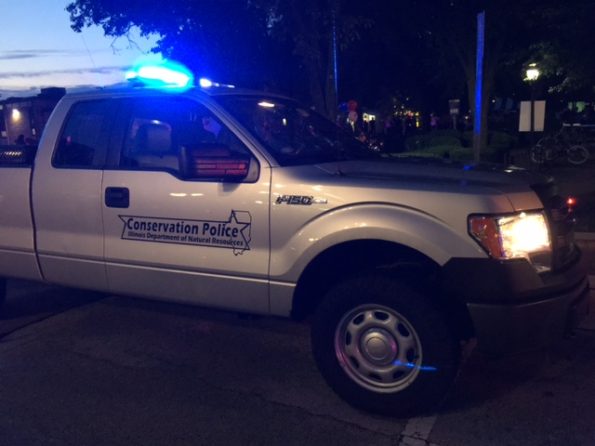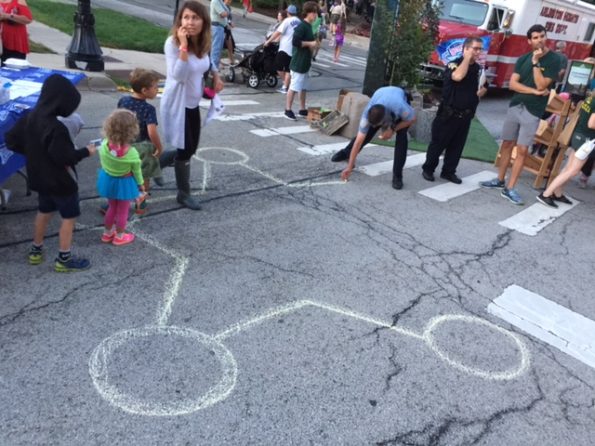 PROSPECT HEIGHTS …