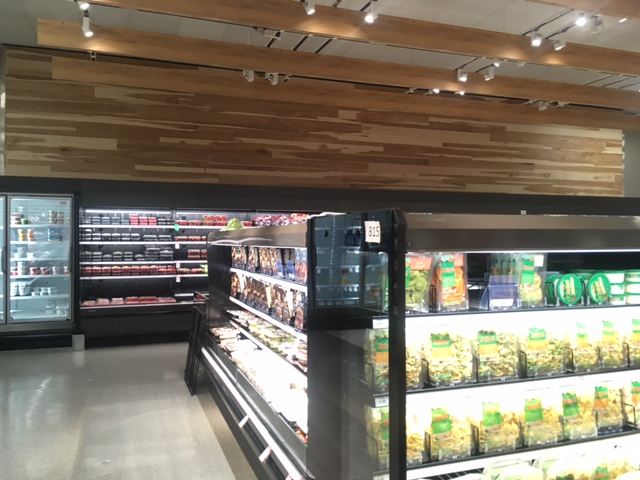 The new grocery section at the Target store opened last Thursday night as the store is nearing the finish of a major design overhaul.
The stocking of shelves was ongoing Wednesday morning March 14, 2018, but the section is in good shape.
The entire store is expected to be finished by about the end of April 2018.