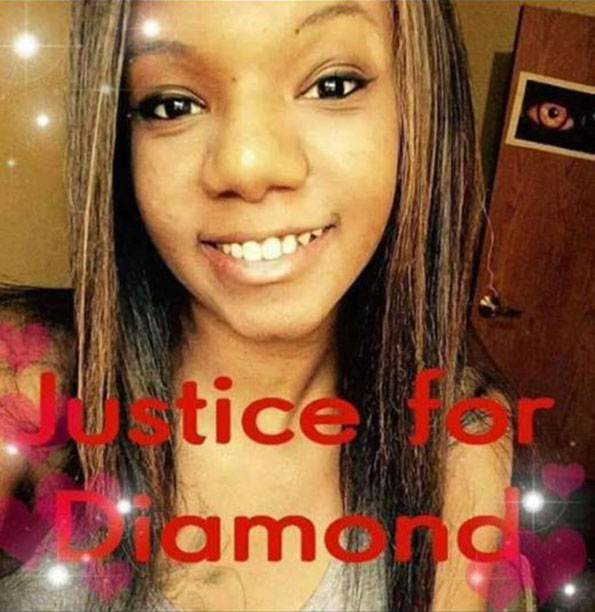 On Monday, February 5, 2018, investigators arrested Richard Henderson, 26, of Standard, Illinois, connected to the homicide of Spring Valley teen Diamond Bradley. The 16-year-old female was found dead of multiple stab wounds in a ditch in rural Putnam County on January 27, 2018.
Putnam County Sheriff Kevin Doyle said Richard Henderson was arrested after voluntarily giving a statement to investigators. According to Doyle, Henderson and Bradley "met through the Internet" and agreed to meet the morning she was reported missing — Wednesday, January 24, 2018.
"Based on information we have at this point, Henderson picked Diamond up near her residence and drove directly to Putnam County, to 850 North road. A physical altercation occurred, resulting in Henderson killing Diamond."

— Putnam County Sheriff Kevin Doyle
Henderson was initially charged with concealing a homicidal death, but subsequent charges were anticipated, according to Sheriff Doyle.
Standard, Illinois is located less than 10 miles south of the city limits of Spring Valley, and about 2.5 miles north of the crime scene, which was on County Road 850 North just west of Meridian Road.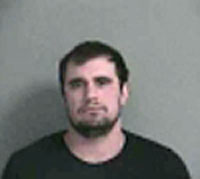 Investigators collected Bradley's cell phone records, and recovered video surveillance images, which were consistent with the Internet meeting, the drive to the crime scene.
Spring Valley Police Chief Kevin Sangston reported that investigators believe Richard Henderson and Diamond Bradley had been in contact at least once previous to the day she disappeared. Investigators had not yet determined whether Henderson and Bradley had previously met in person, but discovered that they had communicated at least once prior to the day Diamond Bradley was reported missing.
The exact reason for their meeting was not determined, but is still under investigation.
Diamond Bradley's body was discovered in a ditch in Putnam County along County Highway 850 North in Granville Township just west of Meridian Road on the border with the La Salle County line east of Putnam County. County Highway 850 is a gravel road surrounded by farm fields. Meridian Road is also a narrow rural asphalt road that runs parallel to Interstate 39, which is located four miles east of Meridian Road.
Henderson was booked at LaSalle County Jail about 7:52 p.m. Monday February 5, 2018, and remains held in the LaSalle County Jail Monday February 12, 2018. Henderson was held without bond. He will be arraigned in Putnam County Court when a circuit judge is made available, according to Putnam County Sheriff Doyle.
"Our ultimate goal is to obtain a conviction," he said. "We are confident we have the person who committed this act in custody."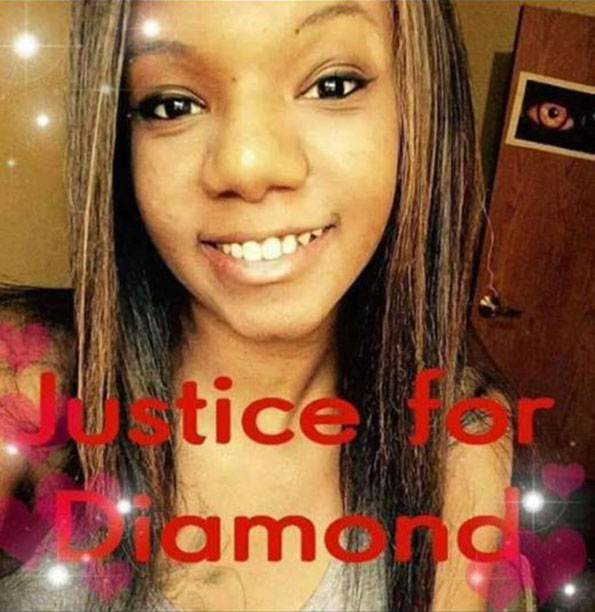 Justice for Diamond Bradley image posted on Grandma Rosie's Spring Valley Facebook page, offering a reward..
Spring Valley (pop. 5,558) is located about four miles north of Granville in Bureau County, and about an eight-mile drive south along the Route 89 Bridge over the Illinois River and over rural roads to the crime scene. Putnam County, according to the 2010 census has a population of 6,006.
Standard (pop. 220) is a very small village in Putnam County, located between the crime scene and Spring Valley.
The crime scene is located in Putnam County near the border with La Salle County, about 3.5 miles southeast of Granville; which is about 100 miles southwest of Chicago, about 50 miles southwest of DeKalb, and about 40 miles northeast of Peoria, Illinois.