Huntley police responded about 3:45 p.m. Sunday December 10, 2017 to a report of a bank robbery at the TCF Bank in the Jewel-Osco at 13200 Village Green Drive in Huntley.
The offender is described as 5'4″ and wearing a wig and sunglasses.
Huntley police publish an alert on their official Facebook page that urges anyone with information to call the Huntley police at 847-515-5333 or text TIP HUNTLEY followed by the message to 8887777.
The Huntley bank robber is believed to be a serial bank robber.
In the latest bank robbery in Arlington Heights, the offender approached a teller at 6:45 p.m. Wednesday December 13, 2017 at the TCF Bank inside the Jewel-Osco store, 1860 S. Arlington Heights Road, Arlington Heights. After taking an undisclosed amount of money he walked out of the large grocer store near Golf Road and Arlington Heights and slipped away.
The man did not display a weapon, but law enforcement authorities warn that bank robbers should be considered armed and dangerous.
2017 Serial Bank Robber Hits

Dec. 1, 2017 2:56 PM — Chase Bank, 300 Northwest Highway, Cary

Dec. 10 2017 3:45 PM — TCF Bank, 13200 Village Green Drive, Huntley.

Dec. 13 2017 6:47 PM — TCF Bank, 1860 S Arlington Heights Rd, Arlington Heights
The similarity of the suspect in the three bank robberies, as evaluated by surveillance video images, shows that the suspect is between 5'8" and 5'10" with a small build, a light complexion. In all three cases he wore a black, long-haired wig.
The FBI also is offering a reward of up to $1,000 for information leading directly to the arrest of the suspect, according to Special Agent Garrett H. Croon.
Citizens with information are urged to call the FBI's Chicago office at 312-421-6700.
Citizens that see a suspect matching the description real time, especially near a bank or Jewel-Osco are urged to call 9-1-1.
CARY …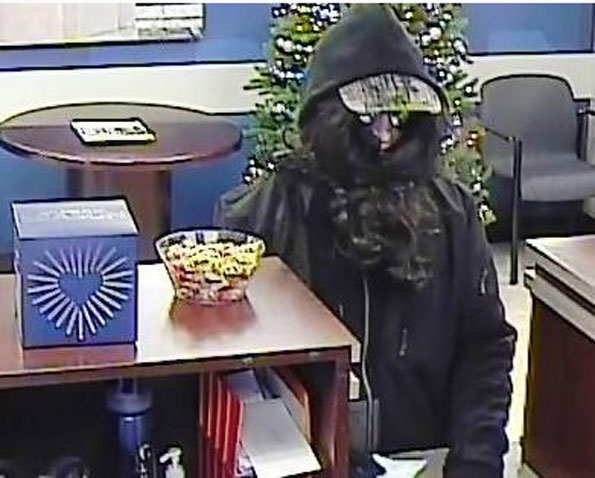 Cary bank robbery suspect at the Cary Chase Bank, 300 Northwest Highway on December 1, 2017.
HUNTLEY …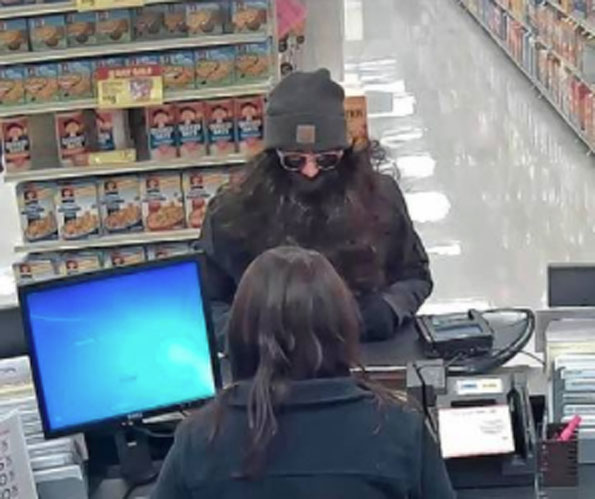 Huntley Serial Bank Robber at the TCF Bank Sunday December 10, 2017.
ARLINGTON HEIGHTS …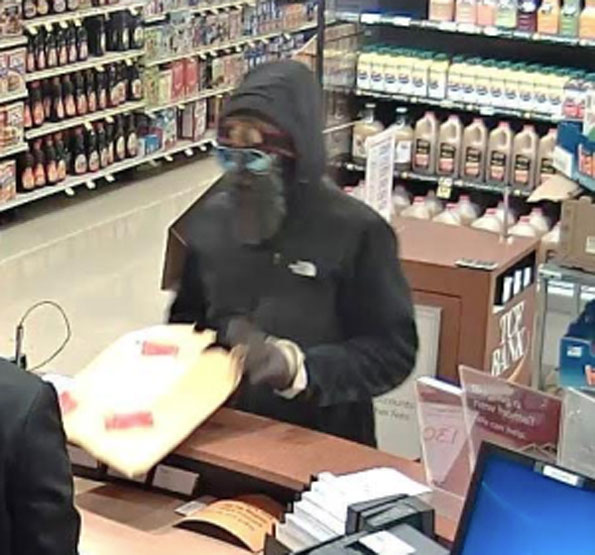 Bank Robber TCF Arlington Heights December 13 2017.
RELATED ARTICLES …
Surveillance Image Released Showing Cary Chase Bank Robbery Suspect in Long Hair Wig