President Trump, announces the gunman has died, and offers remarks from the White House after the gunman opened fire during a morning baseball practice held by GOP congressional staff.
Alexandria police and firefighter/paramedics responded about 7:15 a.m. Wednesday June 14, 2017 to Simpson Field, 420 East Monroe Avenue. House Majority Whip Steve Scalise was among at least four people shot and wounded Wednesday morning when a gunman opened fire during a congressional baseball practice at Simpson Field at Eugene Simpson Stadium Park Alexandria, Virginia. Scalise, age 51, was injured in the hip. A legislative aid was shot in the chest.
Rep. Rand Paul describes the scene at a baseball field in Alexandria, Virginia, where a gunman opened fire on congressional staff.
Shots were fired from a long gun somewhere from behind the third base dugout. Capitol police arrived immediately on the scene and with Scalise's security detail engaged the gunman behind the backstop, and shot and killed him. Up to 40 or 50 shots may have eventually been fired during an exchange that may lasted three-to-nine minutes, according to witnesses. Two Capitol Police officers were shot, and are initially reported to have suffered minor injuries.
The Republican lawmaker was transported by a United States Park Police helicopter to MedStar Washington Hospital Center in Washington, D.C., where he was undergoing surgery and was listed in stable condition.
Tourniquets Back in Favor: Bystanders were able to quickly apply tourniquets to the gunshot wound victims after the Virginia shooting, possibly preventing their injuries from becoming more serious.
"Prior to entering surgery, the Scalise was in good spirits and spoke to his wife by phone," Scalise's office said in a statement. "He is grateful for the brave actions of U.S. Capitol Police, first responders, and colleagues."
Federal law enforcement officials identified the suspected shooter to NBC News as James T. Hodgkinson, 66, of Belleville, Illinois in St. Claire County. Hodgkinson, 66, owns a home inspection business, but his home inspection license expired in November 2016.
In April 2006, James T. Hodgkinson was charged with battery and aiding damage to a motor vehicle, according to online records in St. Clair County, Illinois.
Hodgkinson's Facebook page shows a high interest in politics. Hodgkinson said he supported Bernie Sanders during the presidential election and expressed opposition to President Donald Trump.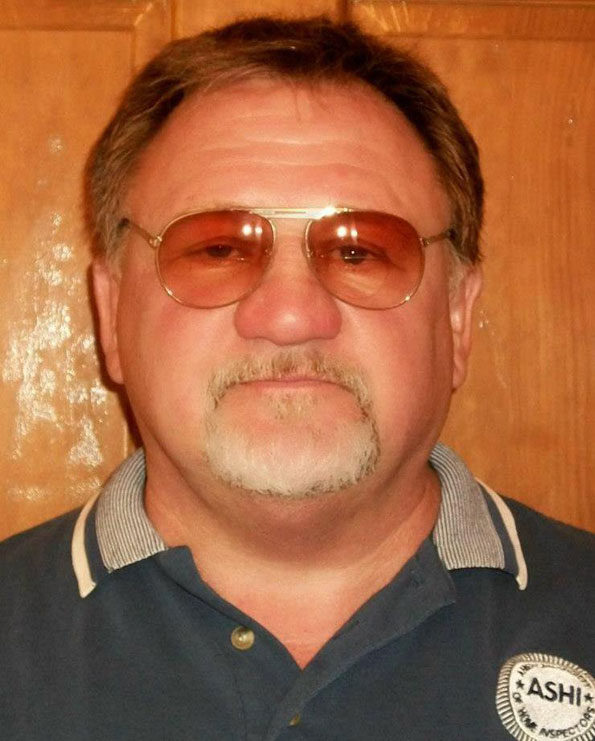 James T. Hodgkinson Facebook page profile photo.
Stay informed with news from PublicSafetyReporter.com's Emergencies Behind the Scenes Facebook page — Facebook.com/CardinalEmergencies. Includes links to favorite public safety and emergency rescuers and product manufacturers and safety companies that have Facebook pages. Submit your pictures or just stay up-to-date on with fire, rescue, EMS and police photo galleries. Please add your public safety photo to the timeline, or send a message to the page.
"Without the Capitol Hill Police, it would've been a massacre." –@RandPaul gives an eyewitness account of shooting in Alexandria pic.twitter.com/Uf8QNq30cH

— FOX & friends (@foxandfriends) June 14, 2017
Breaking News Update: Alexandria, Va. police say the suspect is in custody and not a threat. https://t.co/IWK3lMJ8r5 pic.twitter.com/Qpgdv2soZd

— Fox News (@FoxNews) June 14, 2017
UPDATE: Trump says suspect in shooting of congressman is deadhttps://t.co/9v5FOMlREa

— Tennessee (@tnbreaking) June 14, 2017
APD Chief Michael Brown updated media. 5 transported to local hospitals, including suspect. We will not ID victims or suspect right now. pic.twitter.com/pPYlqEjACM

— Alexandria Police (@AlexandriaVAPD) June 14, 2017
The gunshots through the glass at Simpson Field in Alexandria, Virginia, as Steve Scalise and others were shot around half an hour ago. pic.twitter.com/PaJSs3DxHd

— Andrew Jerell Jones (@sluggahjells) June 14, 2017
Duncan Ave side of Simpson Park closed near baseball field where Cong. baseball team practiced. Playground closed too. Neighbors stunned. pic.twitter.com/mFIPSLud4D

— Justin Finch (@JustinNBC4) June 14, 2017
.@POTUS: Suspect James Hodgkinson dead. https://t.co/IWK3lMJ8r5 pic.twitter.com/78pCXCAfPJ

— Fox News (@FoxNews) June 14, 2017
Update on the Condition of Majority Whip Steve Scalise https://t.co/Lfna1fgHLL pic.twitter.com/BVGXbOKRMY

— Rep. Steve Scalise (@SteveScalise) June 14, 2017