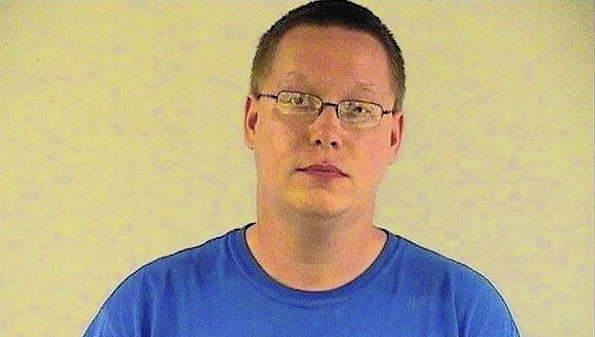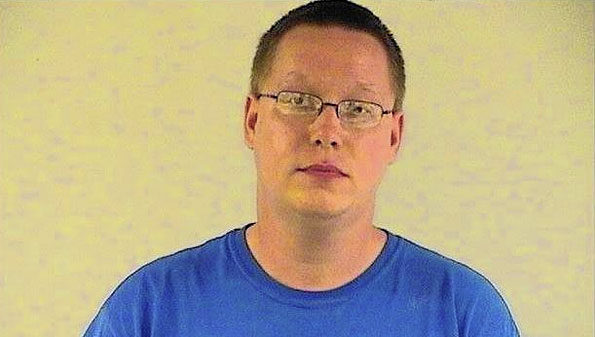 Jeffrey R. Fillebrown, law enforcement photo.
After an alleged robbery attempt at Wildwood Presbyterian Church in Grayslake, Jeffrey R. Fillebrown, 29, of the 17900 block of West Greentree Road, Gages Lake, was arrested and charged with felony attempted armed robbery and two misdemeanors, aggravated assault and a violation of the state's concealed carry law, according to a Lake County Sheriff's Office release.
Jeffrey R. Fillebrown was arrested after being accused of pointing a gun at a man's head in an attempted robbery outside the Wildwood Presbyterian Church, according to the Lake County Sheriff's Office.
A 54-year-old male victim had agreed to go to Wildwood Presbyterian Church, 18630 West Old Gages Lake Road, Grayslake, Wednesday afternoon to meet Fillebrown to retrieve a cellphone he had lost earlier that day. During that meeting, Fillebrown allegedly displayed a handgun and pointed it at the victim's head, according to a Lake County Sheriff's Office news release.
The recalls that he may have placed his own cellphone on his car while getting ready to go to work, and then forgot he placed it on the car when he left for work. The phone apparently fell off the car, and a man found the phone. The victim later called his own phone number from another phone. A man answered, and agreed to return the cellphone in exchange for $100, according to the release.
The two men met in the Wildwood Presbyterian Church parking lot, but the victim grabbed his own cellphone without paying money to the man that had brought his phone.
That man, who the sheriff's office says was identified as Jeffrey R. Fillebrown, pulled out a handgun and pointed it at the other man's head, Lake County Sheriff's Detective Christopher Covelli said.
The victim then dropped his cellphone and fled, according to Covelli.
Later Fillebrown's home was searched by police, and a gun was found.
The Lake County Sheriff's Office is working with the Illinois State Police to have Fillebrown's Firearm Owner Identification (FOID) Card and concealed carry licenses revoked.
Fillebrown was released from the Lake County Jail on $20,000 bail. He is scheduled to return to court Tuesday, October.