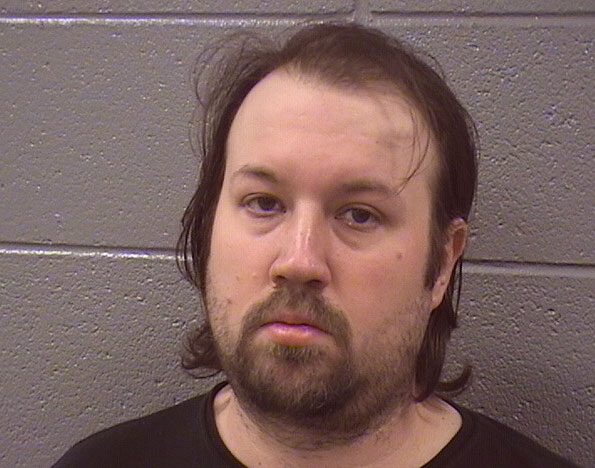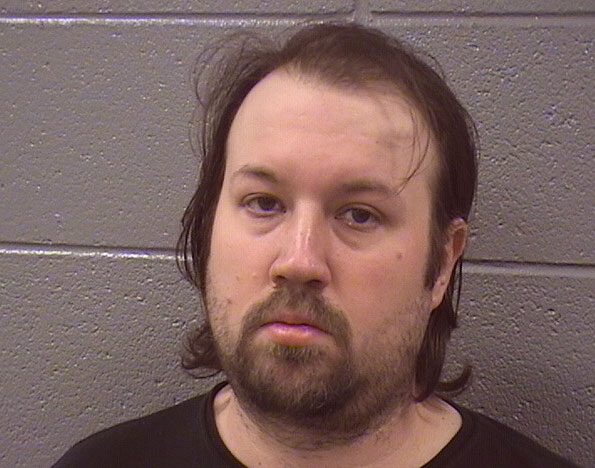 Andrew Sibben of Hoffman Estates was ordered held without bond Friday May 13, 2016 following his arrest as a suspect in a string of armed robberies. Sibben is suspected of committing several robberies starting May 8 through May 11, 2016 in Arlington Heights, Mount Prospect, Rolling Meadows and Streamwood.
Andrew Sibben, 41, was charged with four counts of armed robbery, aggravated robbery and possession of a controlled substance in connection with the robberies in Arlington Heights, Mount Prospect, Rolling Meadows, and Streamwood. At the time of his arrest, Sibben was already wanted on a warrant for an October 2015 armed robbery in Morton Grove.
Morton Grove police, responding to a regional alert, identified Sibben as a suspect in an October 21, 2015 robbery which had the "same modus operandi," said according to assistant state's attorney David Shin. Sibben was arrested as a suspect in the armed robbery of a cashier at Palace Cantonese Restaurant and also a Subway restaurant in Morton Grove in October 2015. Sibben allegedly had also attempted to rob Best Cleaners in Glenview in October 2015.
Recently, the first of the suspect's alleged four robberies occurred Sunday, May 8, 2016 at 11:45 am at the Mobil gas station 1712 West Algonquin Road in Arlington Heights. Shin said Sibben displayed a handgun and demanded money from the clerk, who handed over $194. Shin said Sibben was captured by video surveillance leaving the gas station with the money in a plastic bag and getting into a white sedan. Arlington Heights police released none of the physical description information of the suspect on Monday May 9, 2016 until 3:41 p.m. — more than 24 hours after the armed robbery. Initially at 3:41 pm Monday, Arlington Heights Police Department only reported that an unknown offender displayed a handgun and demanded money from the cashier. Arlington Heights Police Department also apparently did not broadcast the armed robbery on the ISPERN (Illinois State Police Emergency Radio Network) radio channel, which is used to urgently alert area police departments in Illinois that a robbery or other serious crime has occurred.
At 3:45 PM Monday May 9, 2016 Arlington Heights police tweeted that they were investigating an armed robbery at the Mobil station and published an image of the suspect …
Flyer w/ info on Armed Robbery.If you can identify subject, call 911 or the AHPD non-emergency number 847-368-5300 pic.twitter.com/vI7wM8EFuP

— A.H.P.D. (@ArlHtsPOLICE) May 9, 2016
The second robbery occurred on Monday May 9, 2016 when Sibben allegedly robbed a Streamwood convenience store, taking about $1,400. The robbery occurred about 8:30 a.m. on Monday at the 7-Eleven store. Streamwood police broadcast the alert on ISPERN Monday morning, including descriptive information about a white 4-door sedan used to flee the robbery.
The third robbery occurred Tuesday May 10, 2016, at a Subway fast-food restaurant at 1705 West Algonquin Road in Mount Prospect. Shin said Sibben displayed a gun, demanded money and fled with $175 in a white sedan. The robbery occurred at 10:58 am. Mount Prospect Police Department released a statement about the robbery including a physical description, security image of the suspect, and a description of the vehicle used by the suspect at 4:15 p.m. the same day as the robbery.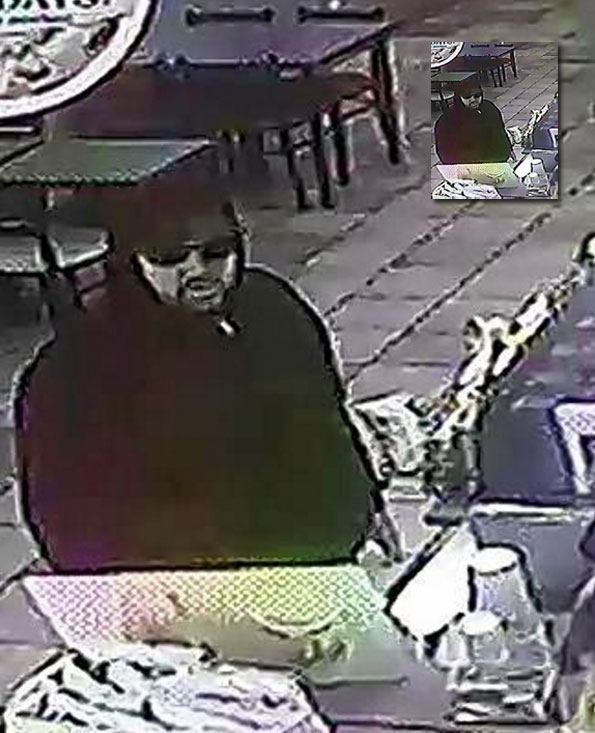 Security image released by Mount Prospect Police Department: Armed robbery suspect at Subway restaurant on Algonquin Road in Mount Prospect on Tuesday May 10, 2016 at 10:57 a.m.
The fourth robbery occurred Wednesday May 11, 2016 at 11:14 am when the suspect allegedly fled with $418 after robbing the GameStop store at 1645 Algonquin Road in Rolling Meadows. Rolling Meadows police reported the crime in their police blotter (date unknown). Currently it is not believed that Rolling Meadows police released information about the robbery to the media. There was no mention of the GameStop robbery on the official Rolling Meadows Police Department Twitter account for the time period from May 11, 2016 to May 13, 2016. There was also no mention of the GameStop robbery on the official Rolling Meadows Police Department Facebook account for the time period from May 11, 2016 to May 13, 2016. Rolling Meadows police also apparently did not urgently broadcast an ISPERN message regarding the armed robbery to area Illinois police departments.
On Thursday May 12, 2016 Streamwood police arrested Sibben Thursday at a motel in Hoffman Estates, where they discovered property that included a pellet gun and several other items connected with the robberies. A small amount of drugs was also discovered, according to Shin. Police located Sibben at a motel where motel guests are required to register their vehicle.
Sibben, held without bond, is scheduled to appear in Cook County Rolling Meadows Court on Friday May 20, 2016 following a scheduled May 16, 2016 appearance at Cook County Skokie Court for the Morton Grove case. If convicted of the most serious charge, Sibben faces a minimum of 12 years in prison, prosecutors reported.
All suspects mentioned in criminal cases or reports are considered innocent until convicted in a court of law.
IMPORTANT ALERT …
Cardinal Note: As of June 5, 2013 — up to and including the date of this article — police incidents related to the above police agency are not reported in real time or within a prompt time period. Police protecting their realm of investigation and police activity, have chosen to use secret military-grade encrypted radios to withhold their police communications, which were previously open to the public and news media via monitoring of public safety scanning radios — with no known negative results locally.
The delayed knowledge or entirely blacked out knowledge resulting from encrypted police communications may protect certain police operations and investigations, but it also puts the public at risk in situations such as when armed and dangerous offenders are at large and when other similar situations occur, such as when desperate offenders of property crimes are eluding police. In other cases, the delayed or blacked out information inhibits or prohibits the possibility of the public providing early witness accounts before a criminal trail goes cold. Citizens are much more likely to recognize or recall suspicious or criminal activity if they are aware of the criminal incident within minutes or hours of its occurrence. The most serious incident involving dire results would be a trail that is allowed to go cold in the case of child abduction.
The lack of real time information from public police dispatch also weakens an effective neighborhood watch program mostly working to prevent property loss, but also working to prevent possible violent crimes.
Lack of real time information from police dispatch also delays public awareness or eliminates public awareness of general hazards and traffic or other situations in everyday living in an otherwise economically thriving community.
Police have alternate ways to transmit tactical, operational or investigative information, while still keeping their main public dispatch channels open for the best balance of public safety and police safety.

Get updates from The Cardinal CRIME BLOG 'Plus' on Facebook. Just 'LIKE' the 'Arlington Cardinal Crime & Forensics' Page (become a fan of our page). The updates cover all posts in the 24/7 Crime Alerts! and sub-categories. See all of The Cardinal Facebook fan pages at Arlingtoncardinal.com/about/facebook …