Walter Patmon, Jr. died after experiencing shortness of breath while cleaning up equipment in a firehouse immediately after fighting a kitchen fire Sunday night at 1520 west 99th Street. Walter Patmon, Jr. was assigned to CFD Truck 40 at Engine 121's firehouse, 1724 West 95TH. He is survived by his wife and three adult daughters.
Family, friends and Chicago firefighters are mourning the death of Walter Patmon Jr., an 18-year veteran of the Chicago Fire Department. His death marked the second line of duty death precession to the Cook County Medical Examiner in ten days. Captain Herbert "Herbie" Johnson died on November 2, 2012 from injuries suffered fighting a house fire.
BMO Harris Bank, in partnership with the Ende, Menzer, Walsh & Quinn Retirees', Widows' & Children's Assistance Fund and Chicago Firefighters Union Local 2, announced the establishment of a memorial fund on Wednesday, November 14, 2012.
All BMO Harris locations are currently accepting cash or check donations from customers or the general public, with donations going towards supporting Walter Patmon's family. Checks can be made payable to the Walter Patmon Memorial Fund. The account number for the fund is 4811970829.
Donations can also be made online at www.widowsandchildren.org. Donation acknowledgement forms will be generated for all contributions of $250 or more in accordance with the Internal Revenue Service guidelines. Individuals needing tax receipts will be required to use a check.
Donations can also be made via mail to:
BMO Harris Bank – Community Affairs Department
111 W. Monroe
Chicago, IL 60603
The memorial fund account is being established through the Ende, Menzer, Walsh & Quinn Retirees', Widows' and Children's Assistance Fund: An IRS established (501c3) charitable organization whose mission is to provide financial assistance to the neediest widows and children of Chicago firefighters and paramedics.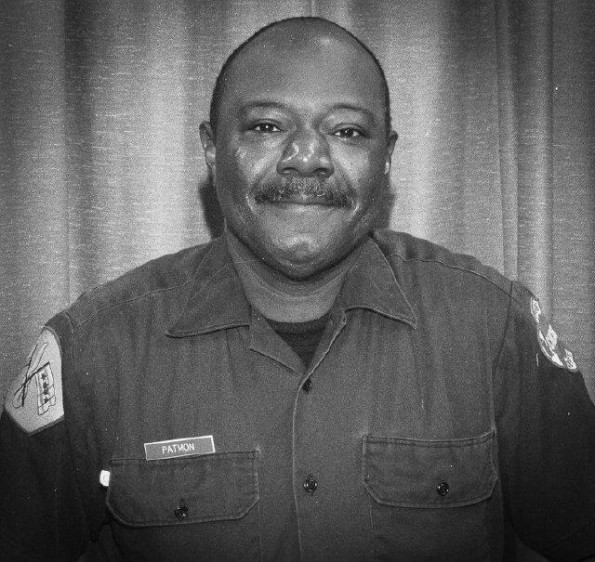 Walter Patmon, Jr. (Chicago Fire Media photo).