A replica tall ship caught in Hurricane Sandy's wrath began taking on water, forcing the crew to abandon the boat Monday off the North Carolina coast. The Coast Guard rescued 14 crew members by helicopter, but two people were still missing (See 11-minute video below).
The owner of the HMS Bounty called the United States Coast Guard for help about 3:54 a.m. EDT October 29, 2012 after the ship was caught in the churning seas caused by Hurricane Sandy and after the owner lost contact with the ship's master. The ship's master had reported she was taking on water about 160 miles off the coast of North Carolina. The owner was told that the crew was preparing to abandon ship. A total of sixteen people were on board. Vice Admiral Parker, USCG, reported the ship had sunk and fourteen people had been rescued by two U.S. Coast Guard rescue helicopters.
Fourteen people were rescued from the HMS Bounty early this morning and an urgent search is on in the churning seas for the two missing sailors. The crew members wore orange survival suits complete with strobe lights, which gave rescuers some hope of finding them alive.
The HMS Bounty left Connecticut for St. Petersburg, Florida last week. The crew had been in constant communication and monitoring with the National Hurricane Center. The crew tried to go around the storm, but was caught overnight Sunday to Monday and was taking on water. The crew abandoned ship in the dark — boarding lifeboats. Three people fell into the water while abandoning the ship. One crew member was able to get into a a raft, but the other two were lost at sea.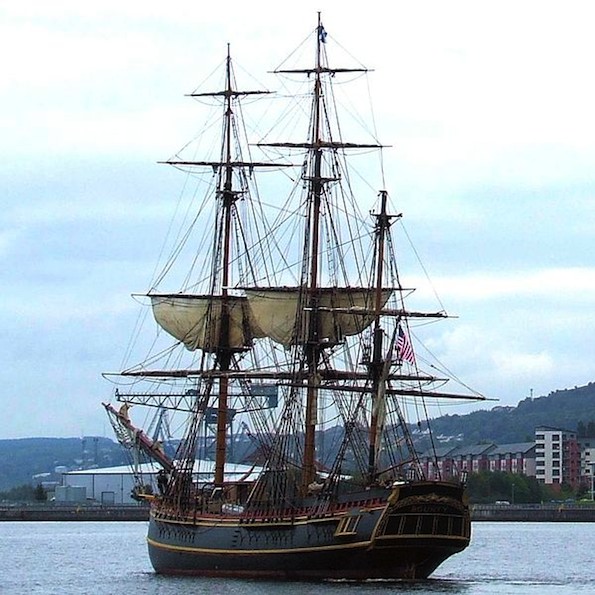 The Mutiny on the Bounty was a mutiny aboard the actual British Royal Navy ship HMS Bounty on 28 April 1789.
The Coast Guard rescued 14 people from life rafts in the Atlantic Ocean approximately 90 miles southeast of Hatteras, N.C., Monday, Oct. 29, and two people remain missing. The first MH-60 Jayhawk crew arrived on scene at approximately 6:30 a.m. and hoisted five people into the aircraft, and a second helicopter arrived and rescued nine people and all were taken to Coast Guard Air Station Elizabeth City, N.C., with no life-threatening conditions. U.S. Coast Guard video by Coast Guard Air Station Elizabeth City, N.C. Courtesy U.S. Coast Guard District 5.
FULL COVERAGE OF HURRICANE SANDY/SUPERSTORM SANDY …
Full coverage and share photos and videos on Facebook.com/CardinalEmergencies