The Arlington Heights 4th of July Parade, Wednesday July 4, 2012 at 10:00 a.m. [MAP/SAT], Arlington Heights Frontier Days, Wednesday, July 4-July 8, 2012 [MAP/SAT] and Arlington Park Racetrack Fireworks, Wednesday July 4, 2012 at dusk [MAP/SAT] offer plenty of fun for Arlington Heights …


FIREWORKS 2012 near 60004, 60005, 60056: Wednesday, July 4 @ Arlington Park; Wednesday, July 4 @ Melas Park and Sunday, July 8 again @ Melas Park. (See also ArlingtonPark.com & Melas Park Fest)
WEDNESDAY Special July 4 Racing/One of Chicagoland's Largest Fireworks Displays — more than 30 minutes Join Arlington Park for a fun filled July 4th featuring racing, music and and fireworks. Live racing will begin later in the day than normal (3:00 p.m.) followed shortly thereafter by Chicagoland's major fireworks display for an Independence Day Fireworks Celebration. Celebrate July 4th Fireworks and Horse racing at Arlington. General Admission is $12 at the gate. How Far to Austin, a rock band with a heart made of soul, will be playing live on the band stage in the Park throughout the day and into the evening! Gates will open at 1 p.m. See Arlingtonpark.com for latest details for the whole weekend.
Many neighbors of the racetrack gather (FREE OF CHARGE) at the Rolling Meadows Cook County Circuit Courthouse property or along parkways of Euclid Avenue and Wilke Road, just south and east of the racetrack.
CHICAGO FIREWORKS WEATHER FORECAST …
Arlingtoncards.com/weather >>> Fireworks Forecast | Fireworks Radar
Missing the fireworks at Arlington Park? Mount Prospect has fireworks at Melas Park [MAP/SAT] from 9:30 pm to 10:00 pm. on Wednesday July 4 AND Sunday July 8, 2012. The complete schedule for Melas Park runs from Tuesday, July 3, 2012 through Sunday, July 8, 2012.
FRONTIER DAYS at Recreation Park Wednesday, July 4 through Sunday, July 8, 2012 [MAP/SAT]
Parking is no longer available at Arlington Market. Most people park in the neighborhood streets north of Recreation Park and in the Parking Garages in downtown Arlington Heights. Shuttle buses run from the parking garages to Frontier Days at Recreation Park. Check the full Arlington Heights Frontier Days Schedule at frontierdays.org …
MUSIC ACTS: WHO'S PLAYING AT FRONTIER DAYS IN ARLINGTON HEIGHTS
Many more events some days and all evenings … see Frontier Days official site.
WEDNESDAY JULY 4 at 7:30 PM at Frontier Days Carnival/Festival at Recreation Park …
MAIN STAGE … BURTON CUMMINGS … Daily Herald and Frontier Days bring your Lead Vocalist, Burton Cummings a unique voice of the Guess Who sang lead on all 20 top singles. Burton wrote/ co-wrote blockbusters such as: These Eyes, No Time, Share the Land, Star Baby, Clap for the Wolfman, Dancin Fool, Hand Me Down World and American Woman.
THURSDAY JULY 5 at 8 PM at Frontier Days Carnival/Festival at Recreation Park
MAIN STAGE … FOGHAT
Village Bank & Trust and Frontier Days bring you . . . the British rockers Foghat with five gold records. Their smash hits include I Just Want To Make Love To You, Fool for the City and Slow Ride to name a few. Slow Ride was recently featured on American Idol where Adam Lambert and Allison Iraheta rocked the stage.
FRIDAY JULY 6 at 8 PM at Frontier Days Carnival/Festival at Recreation Park

MAIN STAGE … CHARLIE DANIELS BAND
CITY BEVERAGE & FRONTIER DAYS welcomes back . . .
Charlie Daniels Band! Performing blockbuster hits: The Devil Went Down to Georgia, In America, The South's Gonna Do It Again, Long Haired Country Boy, Still in Saigon, to include the rest of his catalog that spans 50 years.
SATURDAY JULY 7 at 8:00 PM at Frontier Days Carnival/Festival at Recreation Park
MAIN STAGE … TONIC
Renewal by Andersen and Frontier Days brings your Tonic! With six top 10 singles, over 4 million records sold, producing Grammy nominations, and platinum albums – If You Could Only See was a #1 hit on Billboard Mainstream Rock Track charts and reached #11 on the Hot 100 Airplay chart. Tonic is on a number of sound tracks, including the lead single from American Pie You Wanted More.
SUNDAY JULY 8 at 7:30 PM at Frontier Days Carnival/Festival at Recreation Park
MAIN STAGE … AMERICAN ENGLISH … Service Sanitation and Frontier Days bring you American English — these remarkable musicians perform songs from the beginning to the end of the Beatles run.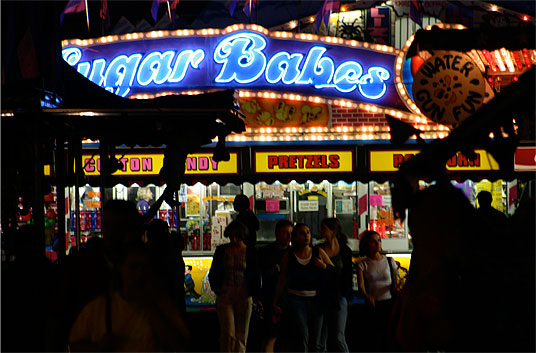 Frontier Days includes much, much more. A running race, flea market, a carnival, food, fire department water fights and more entertainment. See the Arlington Heights Frontier Days Official Site for more details.
FRONTIER STAGE (ASIDE FROM MAIN STAGE AFTER MAIN STAGE EVENT)
Wed July 4, 2012 +++ 9:30-10:45pm
EPIC … Plays all the best of the 80's rock songs from bands: Bon Jovi, Journey, Poison, REO, Van Halen, .38 Special and more …
Thu July 5, 2012 +++ 9:30 – 10:45 pm
SHAGADELICS… Enjoy the PURE FUN of the Shagadelics. Put your dancin' shoes on as this band takes you to the disco groove of the 70's!
Fri July 6, 2012 +++ 9:45 – 11:45 pm
WEDDING BANNED … A musical experience that turns every show into an ultimate wedding reception. Don't miss this party!!
Sat July 7, 2012 +++ 9:45 – 11:45 pm
ARRA… Chicago's #1 classic rock cover band … this group brings energy to their to their show you won't see anywhere else, with songs from Rush, Boston, Journey, Bon Jovi.
FESTIVAL CLOSES FOR 2012 AT 10:00 PM after the American English performance.
See also …
Arlington Heights Frontier Days Official Site
Arlington Park Racetrack
Village of Arlington Heights Official Site
Arlingtoncards.com/calendar
The official name for this event is Frontier Days Festival.
Frontier Days is sometimes incorrectly referred to as Arlington Heights "Pioneer Days"
The Arlington Heights Frontier Days Festival 2012 is the 37th annual celebration.