Lake Villa police released this video of an arson suspect setting house on fire on Wood Hill Drive near Monaville Road using an accelerant and a road flare. Anyone with information should contact Lake Villa Police at (847) 356-6110.
Lake Villa police and firefighters responded about 7:30 p.m. Friday to a house fire in the rear of a house in the 300 block of Woodhill Lane. The house fire was extinguished in about 30 minutes. The was ignited was the outside wall of the kitchen. No residents were home at the time of the fire. The single family home was inhabitable after the fire.

A residential security video camera captured moving images of the offender igniting the back of the house with an accelerant and a road flare at about 7:25 p.m. Friday. The video recording show that the unknown male offender fled south toward Monaville Road. The offender is believed to have fled in a vehicle. The offender was standing on the rear patio deck of the home.
The offender is described as a male/white in his late teens or twenties wearing a black hooded sweatshirt or jacket
Lake Villa police now have extra patrols in the area.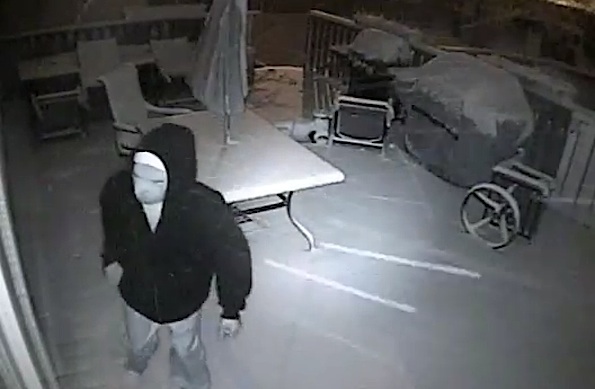 Suspect before ignition of back of house.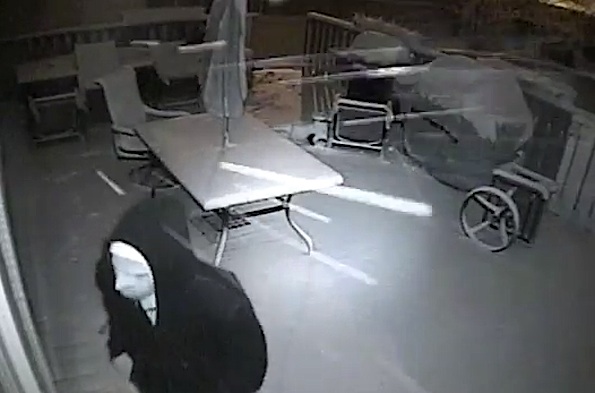 Suspect before ignition of back of house.
Reported Friday at 1953 CST Friday on CHICAGOFIREMAP.NET …
HOUSE FIRE ON WOODHILL LANE, LAKE VILLA