A Cirrus SR 22 aircraft crashed in the front yard of a single family residence near 70th Street and Thunderbird Road. The crash is less than one-half mile southwest of the Scottsdale Airport Runway 3/21.
Cirrus aircraft are design with a parachute that can be deployed in crash situations to cause a soft landing.
A passenger possibly eject from the plane before it crashed and the pilot was reported still inside the crashed aircraft, which was engulfed in fire with debris in the neighborhood.
No residents of the Thunderbird East neighborhood site of the crash are reported to be injured.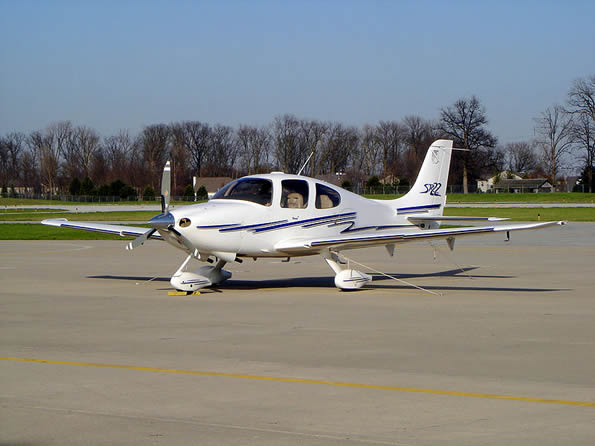 File photo Cirrus SR22 aircraft, similar to the aircraft that crashed in Scottsdale, Airzona Thursday.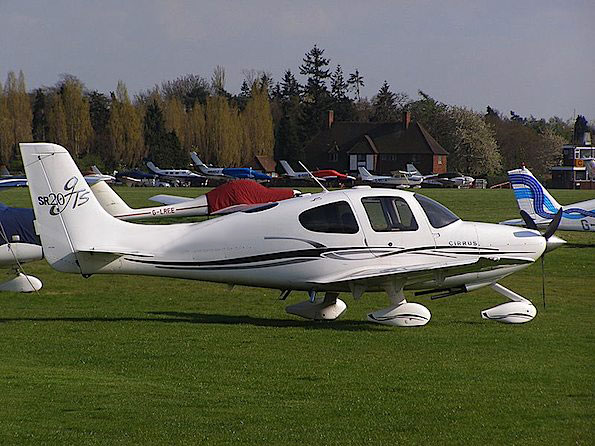 File photo of Cirrus SR20 that crashed northwest of Chicago late November 2011.
The Cirrus SR22 is a single-engine, four-seat, composite aircraft, built by Cirrus Aircraft since 2001. The Cirrus SR22 is a more powerful version of the Cirrus SR20, with a larger wing, higher fuel capacity, and a 310 horsepower engine.
Four people were killed on Saturday November 26, 2011 when an SR20 aircraft crashed in a farm field in Crystal Lake, Illinois northwest of Chicago.
The Cirrus SR22 — like the SR20 aircraft — is equipped with the Cirrus Aircraft Parachute System (CAPS), an emergency parachute capable of lowering the entire aircraft and occupants safely to the ground in an emergency.
According to the Cirrus Owners & Pilots Association, there had been 26 saves out of 30 deployments with 50 survivors and one fatality in aircraft equipped with CAPS as of October 24, 2011. Four activations of Cirrus Airframe Parachute System are considered unsuccessful deployments with five fatalities and two serious injuries.
Regarding all six fatalities prior to November 26, 2011: Two fatalities involved a mid-air collision with another aircraft, one fatality involved high altitude with severe icing, 1 fatality involved activation during stall/spin at low altitude with the parachute observed not-fully deployed (considered 'Save' as three on board survived with serious injuries), and two fatalities occurred from spinning aircraft at low altitude with parachute not-fully deployed.
Nineteen of the deployments resulted in 'soft' crashes with 39 uninjured occupants. Of those 19 deployments, only one occupant suffered serious injuries in a crash that involved fuel exhaustion and deployment at low altitude with a landing in trees and grass.