A 500-foot crane collapsed Wednesday at the Washington National Cathedral amid thunderstorms, damaging two buildings and several vehicles.
A 500-foot crane performing cleanup work at the National Cathedral fell over Wednesday, damaging one building and several vehicles near the Cathedral.
The crane flipped over with an operator inside the cab about 11 a.m. on Wednesday into a parking lot in between the Cathedral and several other buildings. No serious injuries were reported. Officials are still investigating what caused the crane to tip over.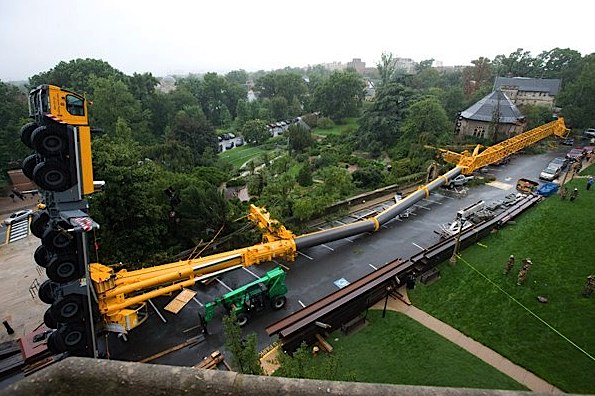 National Cathedral Facebook photo (facebook.com/WNCathedral).