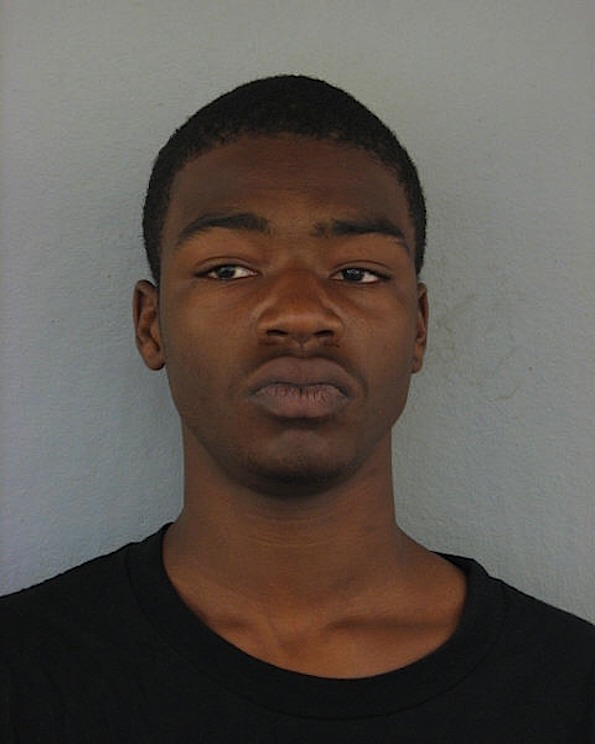 Solomon Stewart IV (Cook County Sheriff Police Department photo).
$300,000 BOND FOR SOUTH SUBURBAN MAN WHO SHOT COUSIN
Bond has been set at $300,000 for a Ford Heights man who shot a relative during an altercation, Cook County Sheriff Thomas J. Dart announced Friday.
Solomon Stewart IV, 17, of the 1400 block of East Lincoln Highway, has been charged with aggravated battery with a firearm, a Class X felony.

Stewart and the victim, who are cousins, were engaged in an argument on August 24th at Diplomat and Woodlawn Roads in Ford Heights. The argument soon escalated to a physical fight. During the altercation Stewart pulled a gun from his waistband and fired one shot into the victim's thigh. Stewart was also hit with a bullet in the right ankle from his own gun. After shooting the victim, Stewart fled the scene in another relative's car that was parked nearby.
Cook County Sheriff's Police patrol officers arrived on the scene and spoke with the victim before an ambulance arrived. The victim gave officers a description of Stewart's getaway car and they quickly apprehended him just blocks away, at 13th Street and Cottage Grove. Cook County Sheriff's detectives arrived to interview witnesses, and Gang Unit officers assisted with securing the scene. A K-9 officer and police helicopter scanned the area for the gun, but were unable to locate the weapon. Both Stewart and the victim were treated and released at St. James Hospital.
The victim told police that the night before the shooting, Stewart had displayed a gun and tried to rob him, telling the victim that the only reason he was still alive was because he was his cousin.
Stewart's next court date is September 15th in Markham.