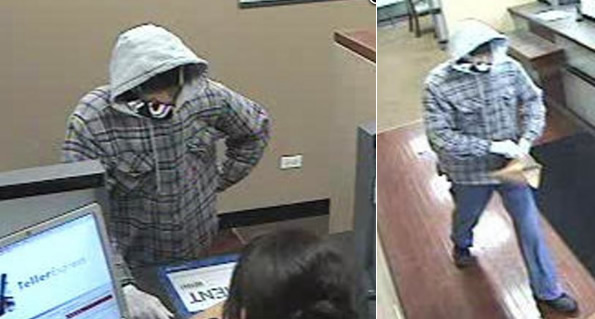 The suspect is described as a male/white in his mid-40s.He walked into the bank, approached the teller counter and announced a robbery.

According to witnesses, the offender was 5'11" to 6′, with a thin build and facial hair. He was wearing a blue plaid flannel shirt, a gray hoodie, a black bandana over his face, blue jeans, and cloth work gloves.
See also The Cardinal Armed Robbery Chase Bank, Kirchoff Rd, Rolling Meadows
Law officers urge anyone with information to call the Chicago office of the FBI at 312-421-6700 or any local law enforcement agency.