SOME ENCHANTED EVENING:: Broadway and Opera Favorites
All Ages, 2 Shows ~ One Night!
Metropolitan Opera Soprano Angela Mannino will be singing with Chicago Lyric Bass-Baritone Paul Corona Friday, August 26th as they perform at ON STAGE at Metropolis Ballroom Broadway and Opera Favorites – the music that we all remember.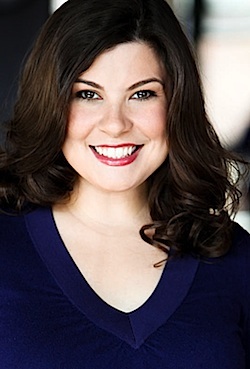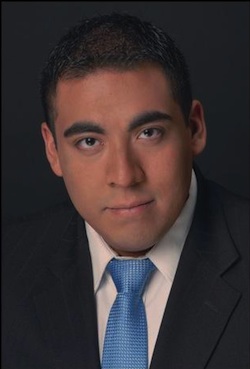 Angela Mannino (left) and Paul Corona.
SOME ENCHANTED EVENING opens 6:30 p.m. with a cocktail hour and 7:30 p.m. exclusive Dinner Show in the beautiful Vail Campbell room, where the two will serenade dinner guests with a special show during a gourmet meal prepared by the ballroom chef. Unlimited wine and beer with your meal.

Then Angela & Paul take the stage in the ballroom for an evening of Broadway and Opera favorites. Some Enchanted Evening promises smiles at all ages. This second concert opens at 9pm with local area youth Soprano, Jessie Ann Bolash an up-coming star right from our area. Jessie just graduated from Prospect High School and is a student at Harper College.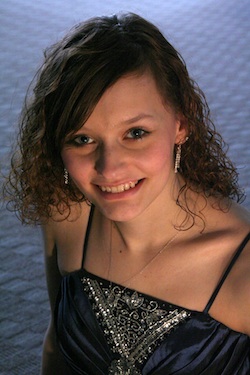 Jessie Ann Bolash
After the concert, ballroom guests are invited to a "Meet and Greet" with Angela, Paul and Jessie in the back-stage Harmony Suite for a complimentary champagne toast.
TICKETS:: Exclusive Dinner Show including unlimited beer and wine for $55.95. Main ballroom concert $35, upgrade concert tickets to include VIP Meet & Greet with the artists after the main performance for an additional $20. VIP "Meet and Greet" includes a complimentary champagne toast with the singers.
Purchase tickets online:
http://www.brownpapertickets.com/profile/51573
24/7 Ticket Hotline: 1-800-838-3006
ON STAGE at Metropolis Ballroom 6 South Vail Ave., Arlington Heights, IL (847) 870-8787 x200
Log-on for event info: http://MetropolisBallroom.com This show is perfect for all ages and a chance to mingle with great Opera talent. The Metropolis Ballroom of Arlington Heights offers quaint cityscape views overlooking Harmony Park. Immediately after entering the ballroom, you will be surrounded by beautiful hardwood flooring, spacious wood beam ceilings, and bright beautiful windows overlooking the city below. Metropolis Ballroom of Arlington Heights is located on the corner of Vail and Campbell, and one block from the Metra Northwest train stop. Free parking is also available adjacent to the building