UPDATE: TEEN FOUND SAFE … Cook County Sheriff investigating.
The Cook County Sheriff's Office is asking for the publics assistance in locating missing teenager Nomin Enkhsaikhan (pronounced: No-Meen Ink-sa-khan ), Nomin Enkhsaikhan has been missing from her Maine Township home since around 10 a.m. Sunday morning. She left with friends that morning and told her parents she would be back that night. All of her friends returned home that evening; however, Nomin never did and she has not been seen nor heard from since.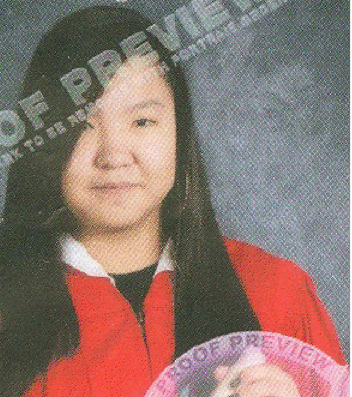 Nomin Enkhsaikhan
Nomin is 5'6, 170 pounds with black hair and brown eyes. She is Asian American with a light complexion. It is believed that Nomin is not in any immediate danger and possibly heading Southwest from Chicago, and possibly accompanied by a man in his late teens or early 20's.
Maine Township contains portions of Park Ridge, Morton Grove, Niles, Glenview, Des Plaines and Rosemont. Unincorporated areas of Maine Township mostly use Des Plaines addresses. Maine township borders with the Wheeling Township, directly north of O'Hare International Airport.
Citizens with information are urged to contact the Cook County Sheriff's Police – Investigations Section at (708) 865-4896 immediately.