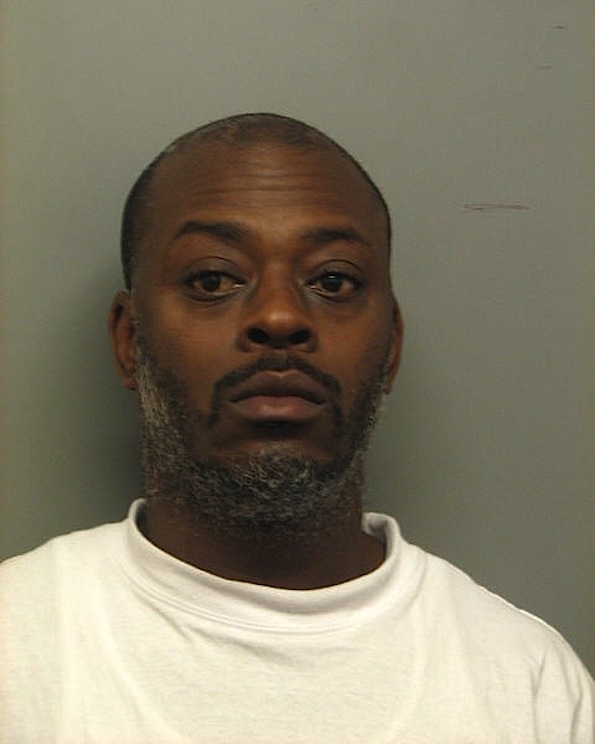 Terry Miller (Cook County Sheriff Police photo).
Bond has been set at $150,000 for a Harvey man accused of dealing drugs from his south suburban home, Cook County Sheriff Thomas J. Dart announced Monday.
Terry Miller, 39, of the 15800 block of Lathrop Avenue in Harvey has been charged with possession of a controlled substance – cocaine; possession of a controlled substance – ecstasy; possession of cannabis; possession of drug paraphernalia; and unlawful use of a firearm by a felon. He appeared in Markham bond court on June 12th.

In early June, the Cook County Sheriff's Police Gang Crimes Narcotics Unit began investigating Miller after developing information that he was selling crack cocaine and cannabis from his residence. After conducting surveillance, officers were able to obtain a search warrant for Miller's home on Lathrop. On June 8th, investigators apprehended Miller during a traffic stop, and executed the search warrant at his house. Officers observed narcotics and drug paraphernalia in plain view inside. A K-9 search of the home uncovered additional drugs hidden in a closet, with a safe containing cannabis, crack cocaine, and ecstasy. In total, police seized 57.7 grams of crack cocaine; 597 grams of cannabis; 24 ecstasy pills, and a .32 caliber handgun. The estimated street value for the drugs is approximately $15,000.
Miller is a member of the Conservative Vice Lords street gang and was on probation for another drug case at the time of his arrest. His next court date is June 13th in Markham.