Two-car crash at driveway to Southpoint Shopping Center at Palatine Road and Eastwood Drive.
Arlington Heights police and firefighter/paramedics responded about 11:20 a.m. Saturday to a two-car crash at Palatine Road and Eastwood. At least two people were injured in the crash. One of the injured was a small child, who hopefully had minor injuries.
The crash appeared to be caused when a vehicle dark-colored vehicle eastbound on Palatine Road struck a silver vehicle that was pulling out northbound from the SouthPoint Shopping Center. Arlington Heights police are investigating.
The injured were transported to Northwest Community Hospital.

View Larger Map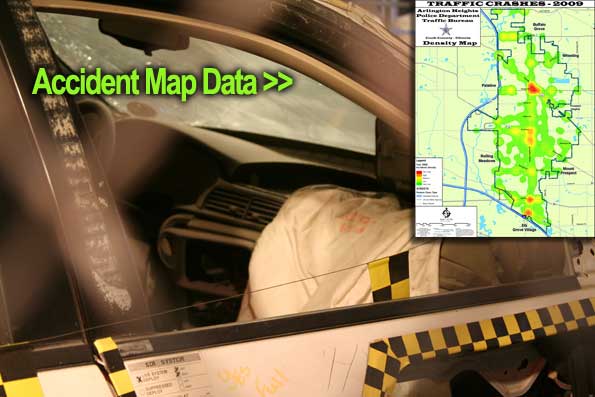 Click the graphic to access the accident map data for the Village of Arlington Heights.