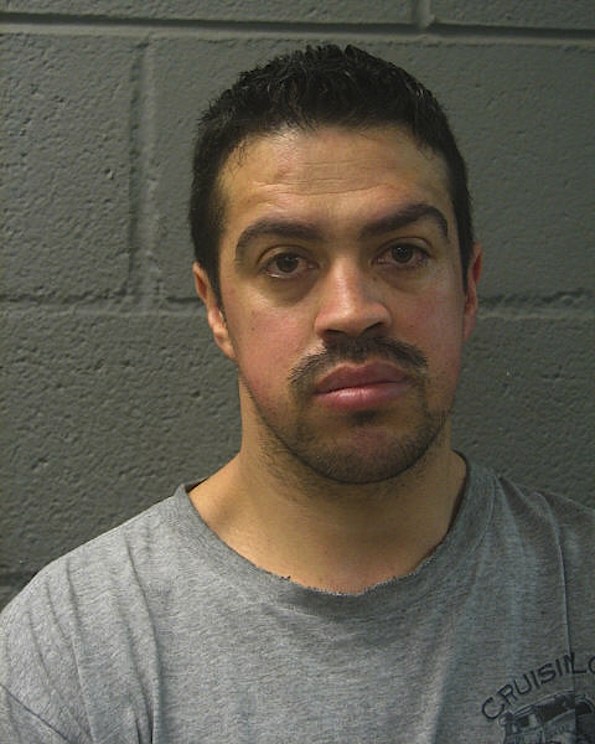 Jose Guadalupe Huerta-Jimenez (Cook County Sheriff photo).
Bond has been set at $200,000 for a Glenview man accused of sexually assaulting a young relative, Cook County Sheriff Thomas J. Dart announced Saturday.
Jose Guadalupe Huerta-Jimenez, 31, has been charged with predatory criminal sexual assault of a child and aggravated criminal sexual abuse. He has remained in the Cook County Jail since his bond hearing on May 23rd.

Huerta-Jimenez' victim only recently told a friend about the assault, which occurred in November 2010. At that time, Huerta-Jimenez, who lived at the same home, entered her room, sat on the bed next to the victim, and began to sexually assault her. The victim was able to push Huerta-Jimenez away, and left the bedroom for another part of the house. The victim told police she didn't report the assault because Huerta-Jimenez said he would deny the incident. In mid-May, after the victim told a friend, she was encouraged to approach a school counselor, and related the incident. The counselor contacted the victim's parents and police.
Cook County Sheriff's Police officers arrested Huerta-Jimenez at his home without incident on May 19th. During a police interview, Huerta-Jimenez admitted to assaulting the victim.
Jose Guadalupe Huerta-Jimenez will be back in court on June 20th.