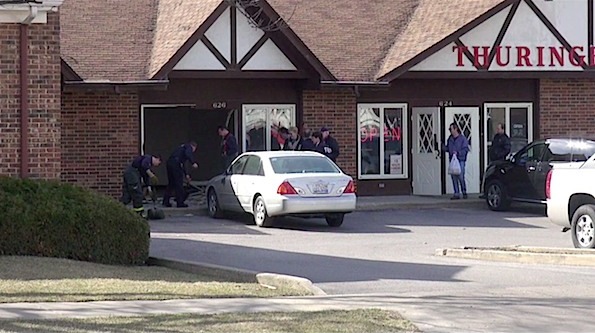 Firefighters cleanup after a car was backed out of retail space where it crashed at 600 block of South Arthur Avenue — next to Thuringer Meats.
Arlington Heights police and firefighter/paramedics responded about 3:35 p.m. Thursday to a report of a car into a building in the 600 block of South Arthur Avenue.
No injuries were reported. The Village of Arlington Heights Building Department checked the building for structural damage and safety.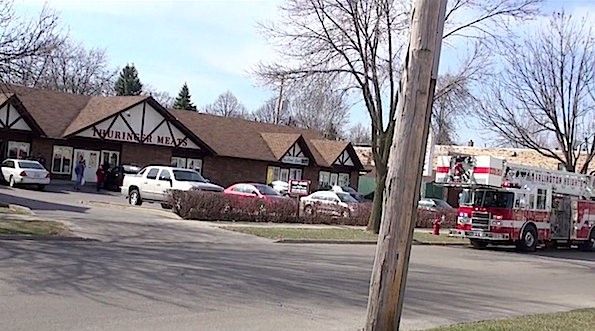 Ladder Tower 1 crew on car versus building crash.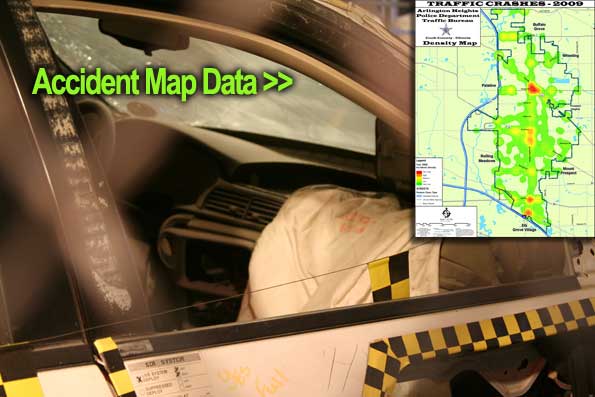 Click the graphic to access the accident map data for the Village of Arlington Heights.