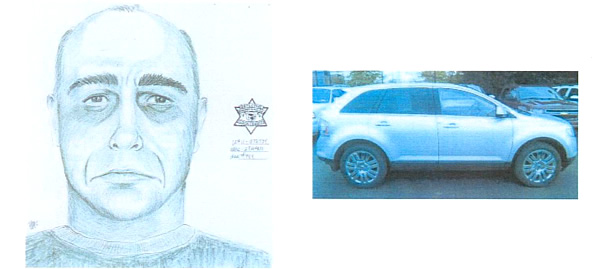 Police sketch of attempted kidnapping suspect and possible suspect vehicle.
Cook County Sheriff's Police released a sketch of a suspect believed to have attempted to kidnap an 18-year-old Tinley Park woman who was walking alone in an unincorporated area near the southwest suburb at about 3:15 p.m. Wednesday.

On April 27th at around 3:15 p.m., an attempted kidnapping victim was walking southbound on Oak Forest Avenue from 167th Street when a man exited what may have been a late model silver Dodge Caliber. The offender ran toward the victim and grabbed her by the collar. He then attempted to drag her into the car through the rear door. The victim managed to fight off the offender and escape without physical injuries. The man did not speak to the victim at all during the struggle.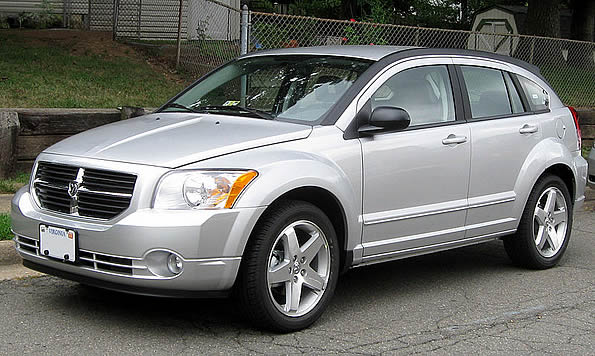 Dodge Caliber (2007-2009 model) file photo.
The offender is described as a male, possibly Indian, 5'10" – 6'0″ tall, 30-35 years old and balding. He was wearing a brown T-shirt with tan cargo pants.
Anyone experiencing a similar incident, or who has additional information on this case is urged to contact the Cook Couny Sheriff's Police Investigations division at 708-865-4896, or Cook County Communications Dispatch at 847-635-1188.
View Larger Map

View Larger Map
Map near attempted kidnapping. Points of interest near the attempted kidnapping are: Bremen Township, George W Dunne National Golf Course, Friendly Oaks Park, St. Mihiel Reservation (Cook County Forest Preserve), Midlothian Creek Detention Reservior, Don Burns Park, Zion Lutheran Cemetery, Lancaster Woods Park, and Forest View Farms.