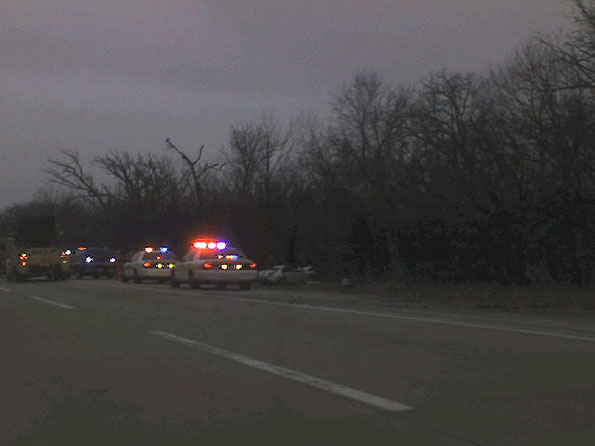 Cellphone photo of crash on I-294 near Sanders Road.
Northbrook Fire Department firefighter/paramedics and Illinois State Police responded to a rollover crash of a sedan about 5:30 p.m. Tuesday. The sedan hit a tree several feet away from the right shoulder. Four people were injured — apparently non-life-threatening injuries.
The crash was located on the southbound Tri-State near Sanders Road in Northbrook.