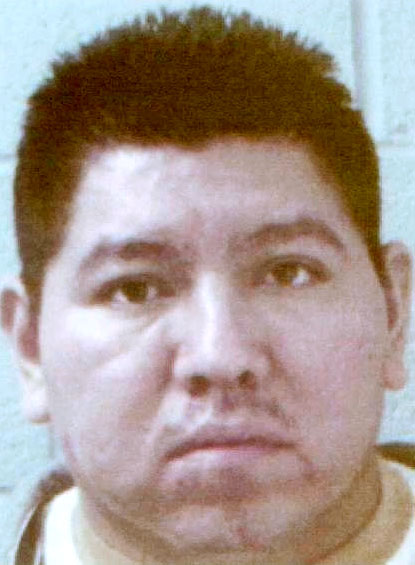 Bernardo Bahena Aguilar (Photo released by Rolling Meadows Police Department).
Fidel Bahena-Aguilar's death has been ruled a homicide by the Cook County medical examiner's office. His brother Bernardo Bahena-Aguilar, who shared an apartment in the 4700 Arbor Drive, has been named in a warrant in connection with the homicide. Police were called to the apartment just before 5:30 a.m. Tuesday.
During investigation, Rolling Meadows police discovered that the two brothers had a fight overnight or very early Tuesday morning. Police believe Bernardo Bahena-Aguilar fled the State of Illinois. Rolling Meadows police, Cook County authorities and federal authorities are working on the homicide case.
Rolling Meadows police are urging citizens with information regarding the whereabouts of Bernardo Bahena-Aguilar to call Rolling Meadows Police Department at 847-255-2416.

View Neighborhood of apparent homicide/death investigation on Rolling Meadows Crime 2011 in a larger map